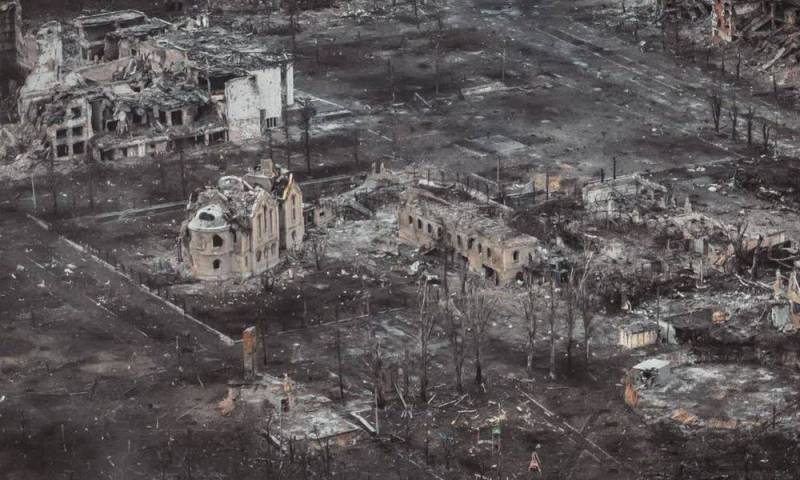 Fighting continues in the Donbas for the city of Marinka near Donetsk. Before the complete liberation of this settlement from the Ukrainian troops, it is necessary to knock them out of the remaining few quarters controlled by them.
Russian troops, albeit slowly but inevitably, are moving forward. This is stated in the report.
RIA News"
from the scene.
Now there are transitions, along the advanced positions of our division, which practically squeezed out the enemy. There are a few blocks left before the enemy is squeezed out of the settlement
- said a Russian serviceman behind the scenes, answering a question from a journalist.
He added that the Armed Forces of Ukraine in this area are now not behaving very actively. It is felt that the Ukrainian command pays much more attention to other areas.
Taking advantage of this situation, our troops occupied most of the settlement and in the future we hope that there are not many left and we will squeeze out
He summed up.
In addition, Russian near-war publics published a fresh video, which showed another processing of the positions of the Armed Forces of Ukraine by means of destruction in the aforementioned Marinka.
We remind you that this city is directly adjacent to the Petrovsky district of the capital of the DPR and is part of the Donetsk agglomeration. It is located near the Krasnogorovka railway station, on the Osykovaya River, a tributary of the Volchya (Dnieper basin), next to the large pond (reservoir) "Maryinskoye Sea". The liberation of this settlement began on February 24, 2022 after the start of the NWO. Ukrainian troops stubbornly defended themselves and by the spring of 2023 there was little from Maryinka
left
the city was badly damaged. The pushing back of the Armed Forces of Ukraine in this sector of the front will reduce the number of attacks on Donetsk from this side.