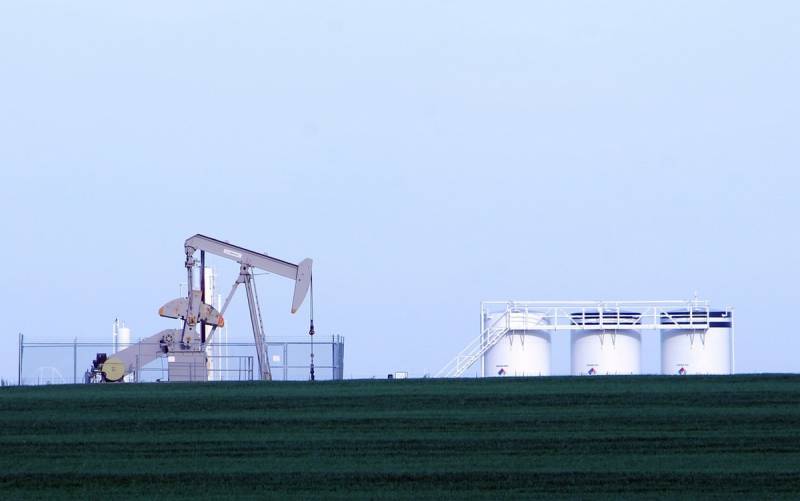 Last year was a milestone for the planetary energy market. The situation has changed dramatically and probably forever. Many concepts will disappear despite their many years of fundamental status: they will all be replaced in the new reality. It will now become the norm for Europe to be a dependent puppet in the hands of the US mining industry, without the right to its own brands of oil, its own needs, reasonable prices for gas and other raw materials.
One such radical change will be that West Texas Intermediate (WTI) Midland oil will be added to benchmark Brent this June. This will be the first time that non-North Sea raw materials dilute this reference basket. According to Tom Cool, COO of OilPrice, this will change the oil market forever.
As the expert explains, such serious changes are caused by cardinal changes in the market of the Old World. Last year, more US crude oil flowed from the US to the EU than ever before. At the same time, the production of varieties included in the Brent basket is constantly falling, as is the trade in these brands.
Reuters cites data from Refinitiv showing that the production of the Brent pool, i.e. Ekofisk, Troll, Forties and Oseberg - the original members of the basket - has fallen to less than 700 bpd from about 850 at the end of 2020.
At the same time, the amount of WTI crude oil entering Europe daily has increased significantly, reaching 1,25 million barrels per day last month (data from S&P Global), making it an ideal candidate for inclusion in the international benchmark basket.
In fact, there is an aggressive capture of the market, and an attempt is made to consolidate this effect. The linking of the European market to the US will be reflected in prices and the elimination of competition from other third-party importers, which will negatively affect quotations.
So adding West Texas Intermediate to the Brent crude oil basket may seem like a bizarre move, but it actually makes sense now. US oil is being sold in Europe in ever-increasing volumes, while the production of previous members of the Brent oil basket is falling. Middle Eastern oil has its own standard, and OPEC has its own basket, Russian raw materials have been completely eliminated. It seems that dilution and enslavement by American shale was only a matter of time, the expert concluded.