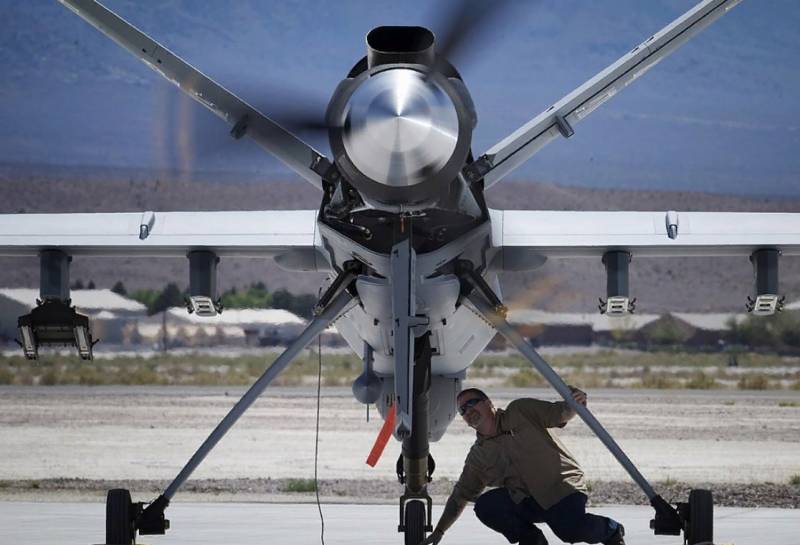 A number of Western media write that, despite the seeming calm regarding the incident with the American MQ-9 Reaper reconnaissance UAV, NATO is concerned about the entry of secret
of technologies
USA in the hands of Russian specialists. Officially, the Pentagon stated that the restoration of the drone is impossible, however, individual elements of the drone are of great interest to the Russian Federation.
We have already reported that the wreckage of the MQ-9 Reaper was retrieved from a depth of 600 meters and
are directed
for study in specialized research institutes. First of all, concern in the US military circles is caused by the Link 16 system installed on reconnaissance UAVs. This is a key element of Western interoperability, which represents an encrypted tactical data transmission channel that allows information to be exchanged in real time. It is included in many intelligence systems in NATO states.
Our country does not have such a system, and scientists will try their best to understand how Link 16 works. Firstly, this will allow us to quickly create our own analogue to improve communication and control systems. Secondly, specialists will be able to analyze all the shortcomings of the American system and find the most effective means of countering NATO reconnaissance drones.
Western experts do not exclude the development of ways to decrypt secret messages in the Link 16 system. Based on the data obtained, Russian engineers will be able to create systems for detecting and suppressing signals from NATO intelligence assets and receive information transmitted through secret channels. American specialists will have to develop new means of transmitting intelligence data as quickly as possible and change the way information is encrypted.