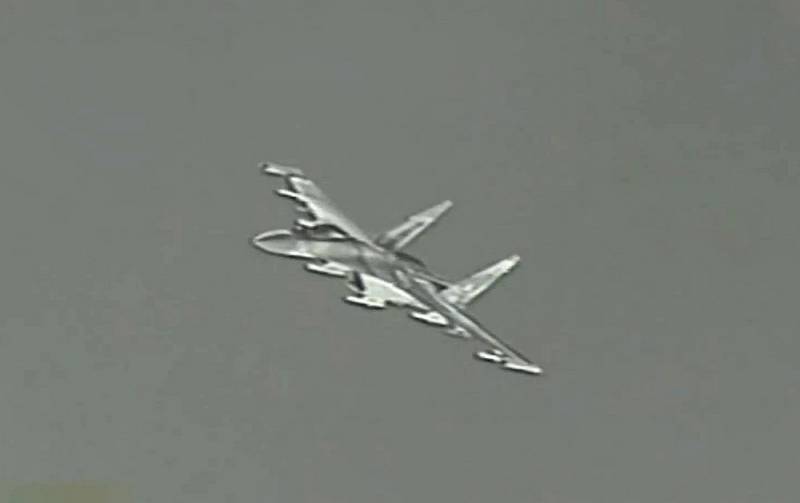 Pentagon spokesman Patrick Ryder said the United States does not seek conflict with Russia in Syria. A deconflict line is being used to prevent incidents, he said at a briefing.
So the brigadier general reacted to the publication in The Wall Street Journal about the increase in the number of incidents involving Russian and US military aircraft over Syria. According to him, in the Middle East, Washington solves problems by fighting terrorists.
We do not want to come into conflict with Russia and we do not want to be distracted from our tasks in Syria. We will continue to use the deconfliction line, as well as open and closed channels for contacts with Russia on this matter.
Rider emphasized.
He noted that the line of communication with Moscow is open, "contacts continue." In the publication of The Wall Street Journal, the commander of the Air Force of the US Central Command, Lieutenant General Alexus Grinkevich, argued that the number of incidents between the Russian Aerospace Forces and the US Air Force in Syria has recently increased. He spoke about the risk of miscalculations and clashes that could lead to conflict between the two countries.
Earlier, the US Army Central Command published a video of interceptions of Russian Su-35S fighters in Syria in April this year. It can be seen that the Su-35S are carrying R-73 air-to-air missiles.
Earlier it was reported that the Pentagon
expressed
concern about the "unprofessional" actions of Russian military pilots. In mid-March, the commander of the US Army's Middle East Group, General Michael Eric Kurilla, complained about the provocative flights of bombers and fighters over American bases. He called the actions of the VKS pilots unsafe and unprofessional.