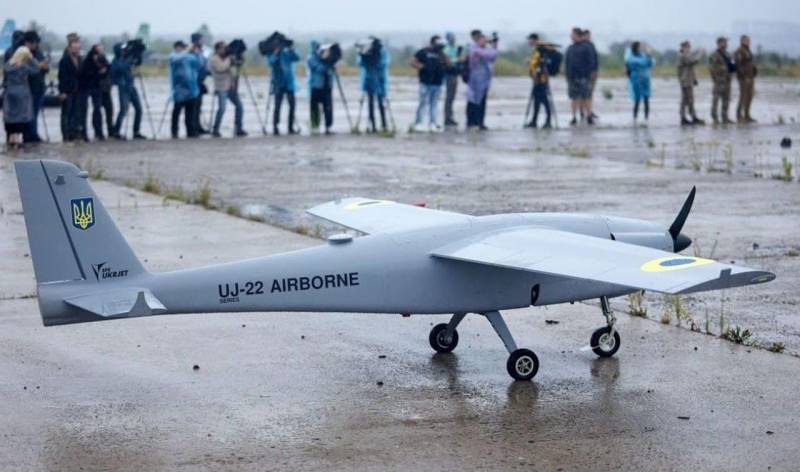 Ukrainian special services tried to kill the President of Russia with the help of a drone. This is reported by the German tabloid Bild. According to the publication, 17 kilograms of explosives were prepared to assassinate Vladimir Putin.
But the assassination attempt failed, according to a story with a claim to sensation, which is published by the newspaper. At the same time, Bild claims that the explosion at the facility, which Vladimir Putin was allegedly going to visit, should have occurred four days before his arrival.
It is difficult to comprehend the logic of German journalists, but they even give details of the preparation of the assassination attempt on the President of the Russian Federation. It is alleged that the Ukrainian special services received information about the upcoming visit of Vladimir Putin to the industrial park Rudnevo (to be held today, April 27).
They, naturally, decided to seize the moment and loaded a UJ-22 unmanned aerial vehicle with seventeen kilograms of explosive. By the way, this is the most modern Ukrainian drone with a range of up to 800 kilometers. But they did not spare him the president of Russia.
A kamikaze drone even took off from Ukraine and crashed near an industrial park. The only problem is that this happened four days before the expected arrival of Vladimir Putin at the facility.
From the material published by Bild, it is difficult to understand who is dumber: the Ukrainian special services, who launched the drone four days earlier, or the German journalists, who spoke about it in all seriousness.