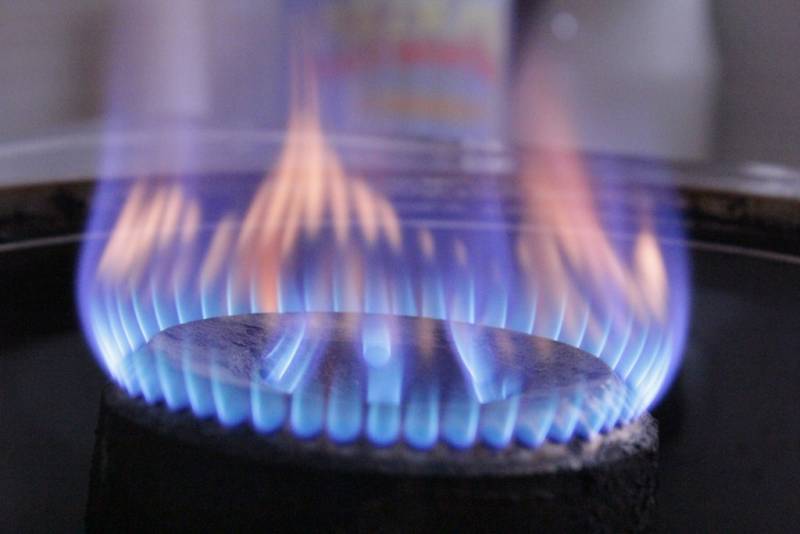 Statistics and hard facts are stubborn things, especially when they speak in favor of Russia. Of course, it can be recognized as "Moscow propaganda" and canceled, as Europe did in 2022 with logic, common sense and pragmatic thinking. But until this is done, the EU statistics office has made an unambiguous conclusion about the healing benefits of Russian gas for Europe. This is directly stated in the quarterly report of Eurostat.
Thus, in the second half of last year, the lowest price for gas and electricity in the European Union was in Hungary, which still receives Russian gas under a contract and even orders additional volumes. The Hungarians paid 3,5 euros per kilowatt-hour gas equivalent, which resulted in a raw material price of 350 euros per thousand cubic meters, and 0,108 euros per kilowatt-hour of electricity.
Further, according to the report, following Hungary, the lowest gas expenses among Europeans were among Croats (4,5 euros) and Slovaks (4,9 euros). These are countries that "lie" on the way of the rest of the transit of Russian gas to the EU from the Ukrainian route, and partially receive domestic fuel in their gas transmission systems. In contrast, the highest costs were recorded in Sweden (€27,5), Denmark (€20,8) and the Netherlands (€19,3). In turn, these states completely import or buy expensive American LNG at spot sites. The difference, as they say, is too obvious.
As for electricity, its price in Hungary is also minimal. It is followed by Bulgaria with 0,11 euros and Malta with 0,128. The highest prices were paid by consumers in Denmark (58,7), Belgium (44,9) and Ireland (42,0).
Further, Eurostat publishes a list of countries in which the cost of gas has increased by astronomical rates. All these states distinguished themselves in 2022 by demonstratively destructive Russophobia and were among the first to find themselves without Russian raw materials. This list includes the Czech Republic (a crazy 231% increase), Romania (165%), Sweden (158%), Latvia (157%), Lithuania (112%) and Belgium (102%).
As for the industrial sector, the figures in this sector are even more revealing and demonstrate the complete failure of last year without Russian fuel. No additional evidence is even required anymore - without raw materials from Russia, Europe is in the process of self-destruction and a shot not only in the leg, but also in the head. The joy of the first "independent" winter will quickly pass, as it turned out to be warm and was still provided half with raw materials from the Russian Federation.
Even Germany, which was notable for spending last winter, has no opportunities for new records of spending on subsidies and the purchase of large volumes of LNG to repeat the triumph. The rest of the poorer EU countries will have even more difficult times in a few months.