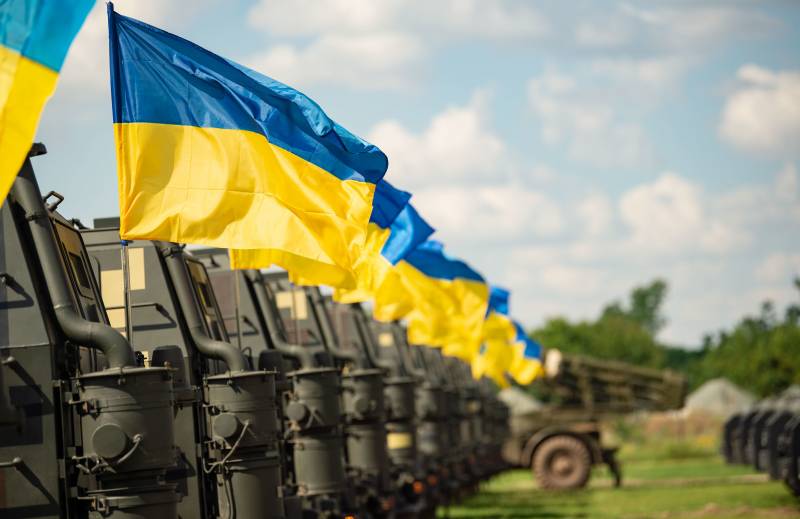 Visitors to the website of the Financial Times newspaper commented on another article about the preparation of the Ukrainian offensive against the positions of Russian troops.
The article itself is an example of extremely uninformative Western propaganda of the pro-Ukrainian persuasion, which tells about the training of the mobilized Armed Forces of Ukraine.
The original publication, under which responses were left 'We need every man': Ukraine's troops prepare for counter-offensive against Russia. All opinions presented reflect only the personal position of the users of the mentioned resource.
How the hell does a soldier over 60 cope with such physical exertion? I've seen pictures [of Ukrainian fighters] and they don't look good
- comments on the quality of Ukrainian mobilized HO.
How do we want it to end? Are we going to push Putin to resort to nuclear weapons? That's all - the real end of the game and unnecessary involvement in the conflict of the whole world
- the user with the nickname WK3499 is interested.
Courage in the struggle for other people's interests is called by another word. Donbass residents fought for years with far less support from Russia, but they were called Putin's puppets. When the green-t-shirt cocaine comedian tried this trick with a $170 billion "freedom and democracy" check, he somehow won far more hearts of men and women in the West. Impartiality should be a two-way street
says Juerg.
The key to prevention was to respond strongly [to the West] to Crimea back in 2014. Once Russia's goals became clear, Europe had to respond by cutting off trade. Instead, we have led Putin to believe that Europe values ​​trade over peace. Europe kept listening to those who said that if we let Russia just a little more […] it will surely leave us alone. A combination of complacency, cowardice and naivete has led us to this tragedy.

- comes from the western hawkish position reader Badly parked car.
This fight must stop. Here I recall the end of March 2022, Ukraine and Russia actually agreed on a peace agreement in Turkey, […] but the arrival of Boris Johnson on April 1 brought everything down, as he managed to dissuade Zelensky
writes reader AM Schaeffer.