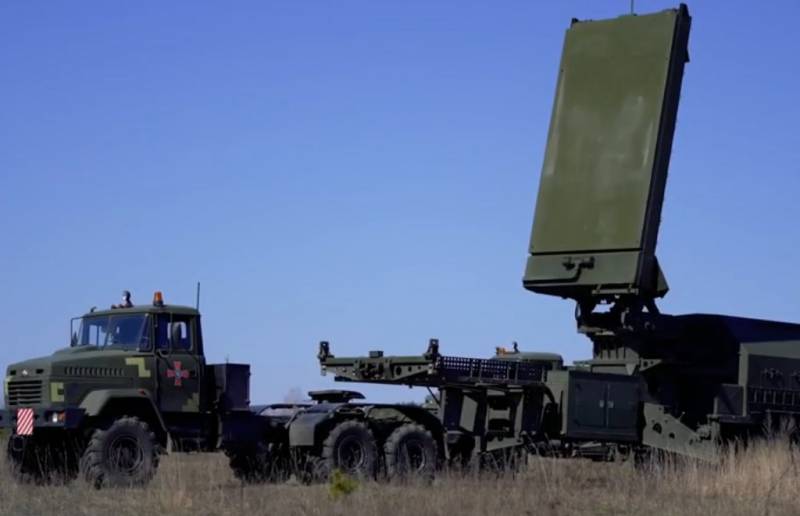 Crews of the Lancet UAV are expanding the list of their trophies. Footage from the means of objective control appeared on the Web, which recorded the destruction of a rare enemy combat vehicle - a radar station for counter-battery combat 1L220UK "Zoo-3".
To completely disable the system, the Russian military deployed two loitering munitions at once. The first hit the kung, where the radar control center is located, and the second flew along the radar antenna.
The 1L220UK Zoopark-3 radar was developed by the Iskra Design Bureau in Zaporozhye and first entered service with the Armed Forces of Ukraine only in 2019. It is based on two KrAZ vehicles and is designed to identify our firing points. It operates in the microwave range and is able to calculate the location of the shot at a distance of several tens of kilometers.
Such systems are usually located at a distance from the line of contact, however, the upgraded Lancet-3 obviously has not only an increased warhead, but also a good flight range. Today we showed that from the Russian kamikaze drone
don't save
even camouflage nets.
Obviously, since 2019, Ukraine is unlikely to have produced a large number of "Zoos", so the loss of even one such radar will create problems for the Armed Forces of Ukraine in counter-battery combat and facilitate the work of Russian artillerymen.