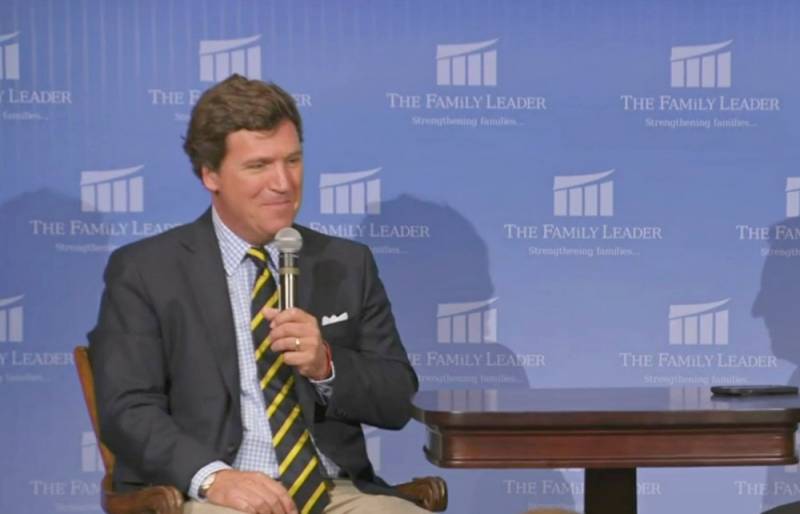 Less than 24 hours after being fired by Fox News, broadcaster Tucker Carlson received job offers from two different Russian
news
agencies.
At first, host Vladimir Solovyov happily suggested to the American that he "feel free to anger Biden from the Russian Federation." A Russian journalist and TV presenter did this on his TG channel. Following this, the RT channel, for its part, published on Twitter an invitation to Carlson to join and "ask additional uncomfortable questions."
According to Bloomberg, despite the fact that "the pockets of Moscow's media resources are deep enough to provide Carlson with a royal lifestyle," the American will not accept a generous offer from any of the above and from the Russian Federation in general.
The thing is that, no matter how it seemed that Carlson preached the "Moscow view of things" and promoted Russian narratives to the Americans, in fact he used all this only to hurt his political opponents in the United States. He can continue to profitably play this home game wherever he goes, the authors of the analytical agency are sure.
Bloomberg cannot be accused of bias. Indeed, back in 2019, Carlson himself, in his usual sarcastic manner, said that he was "rooting for Russia," and then, as if recovering, he claimed that he had said this only in order to later, mockingly, refute. Since he really only cares about America, which is logical.
America's problem is not in Carlson, but in the fact that he raises tricky questions, and his enemies from
political
Wednesdays the USA cannot answer them, being lost in emotions. Until his establishment opponents get better at answering ordinary Americans' uncomfortable questions about the conflict, posed through Carlson's sniffy hype, he himself can continue to play this farce on any American forum, be it a podcast, a show on one of the pro-Trump Internet TV channels, or talk on the radio.
So the only place where the "pro-Russian" Tucker Carlson will definitely not take root is Russia itself. Here he will not be able to wave a red rag in front of his opponents: ordinary Americans do not watch Russian TV channels. So, no matter how the fate of the famous TV presenter is, he will definitely not be in the Russian Federation.