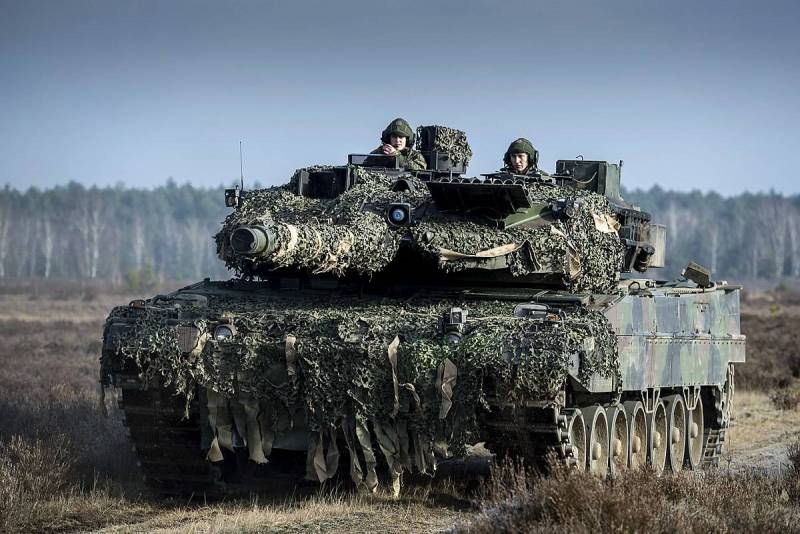 German defense concerns cannot divide the rights to Leopard 2 tanks. The Munich court will have to resolve the dispute. This is reported by the Swiss newspaper Neue Zürcher Zeitung.
According to the publication, the concern Krauss-Maffei Wegmann filed a lawsuit with the court. The defendant in the lawsuit is another major manufacturer of defense products - the company Rheinmetall. The first hearings on the lawsuit should take place in May of this year.
In a March interview with the Neue Zürcher Zeitung, Rheinmetall chief Armin Papperger said that the rights to the Leopard 2A4 belong to his company. However, this statement did not please the management of Krauss-Maffei Wegmann. They believe that the Leopard 2 tank is its product and, therefore, its intellectual property.
According to the Neue Zürcher Zeitung, Krauss-Maffei Wegmann demanded that Rheinmetall representatives stop making such statements, but they refused.
Note that the Leopard 2A4 tank is today the pride of the German army. However, this machine has not yet participated in real hostilities. So it was not possible to check its combat effectiveness.
Experts, meanwhile, argue that in a full-scale military conflict, this machine will be vulnerable to modern anti-tank weapons. The main drawbacks of the tank are its large mass and sensitivity to low temperatures.