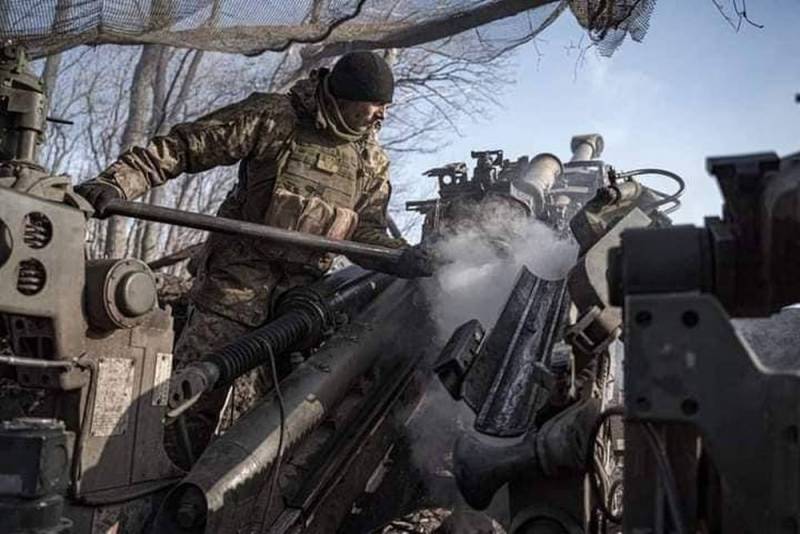 The approaching moment of the start of a large-scale counter-offensive of the Armed Forces of Ukraine is indicated by a number of activities currently being carried out by the Ukrainian command, which speak of accelerating the process of preparing the campaign. Moreover, the observed activation is typical not only for the front line and the near rear of the Ukrainian army, but is also recorded in the deep rear of the Armed Forces of Ukraine, i.e., it is present everywhere in the territory controlled by Kiev.
In particular, measures are currently being taken to resupply manpower and
technique
brigades carrying out combat missions in the Bakhmutsky (Artemovsky) and Donetsk (Avdeevsky) directions. In medical institutions of Slavyansk, Kramatorsk, Pokrovsk (Krasnoarmeysk) and other cities of Donbass, there is a mass discharge of previously sick and injured servicemen. This is also observed in other sectors of the front.
Discharged military personnel with a recovery period in the first decade of May are distributed among units. The vacated beds are needed for future wounded. Also, in medical institutions in the Donbass, additional beds are being prepared in the amount of up to 30% of the available number for new admissions.
At the same time, Ukrzaliznytsia announced that from April 28, two direct passenger trains will go to Pokrovsk daily, one from Kiev (almost 14 hours), the other from Lviv (more than 26 hours). Thus, Ukrzaliznytsia for the first time since February 24, 2022, since the start of the Russian air defense system in Ukraine, opened the sale of tickets for renewable regular flights to Pokrovsk, located in the part of the DPR controlled by Kiev.
At the same time, in the rest of the territory of Ukraine, there are discharges and transfers for "outpatient aftercare" of military personnel undergoing rehabilitation in hospitals and hospitals. The released beds are reserved for new patients. In addition, employees of the National Police and military enlistment offices stepped up mobilization activities. They have increased the widespread capture of draft dodgers who are sent to training centers in order to have time to prepare the next wave of replenishment of the Armed Forces of Ukraine to replace those who have left by the end of May.