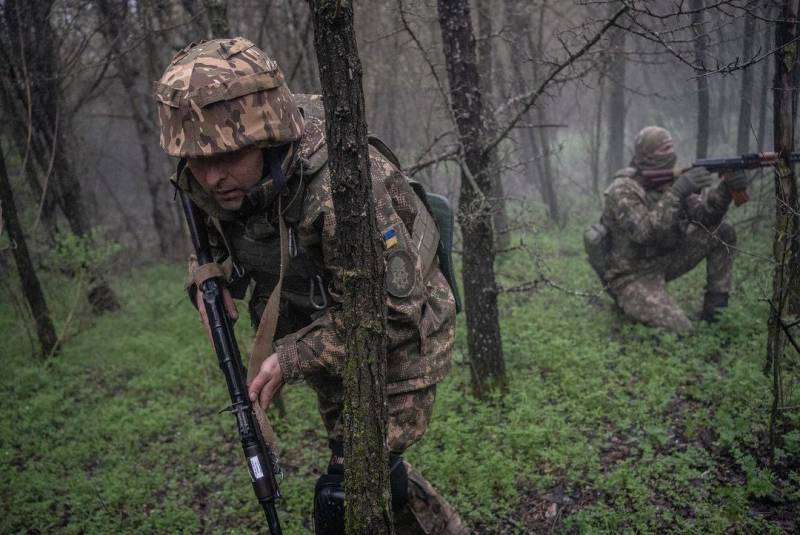 Ukraine withdraws its main troops from Artemovsk. This is reported by the Spanish newspaper El Mundo, citing its own sources. According to the publication, the main
technique
The Armed Forces of Ukraine leave Bakhmut along the only remaining "road of life".
According to Spanish journalists, about XNUMX Ukrainian soldiers now remain in Artemivsk. Their main task is to contain the advancing units of the Russian PMC "Wagner".
According to El Mundo, Colonel-General Alexander Syrsky, Commander of the Eastern Group of Forces of the Armed Forces of Ukraine, visited Artemivsk again. He noted that the Ukrainian military not only hold the defense, but also carry out counter-offensive operations in the city.
Our fighters perform not only defensive actions in Bakhmut, but also actively counterattack. This gives us the opportunity to hold back the enemy's advance for several months and not increase the front in this direction, destroy his best units and gain time.
Sirsky said.
Recall that the command of the Armed Forces of Ukraine has long insisted on the withdrawal of troops from Artemivsk. However, the President of Ukraine a few days ago said that the surrender of the city would allow Russian troops to develop an offensive against Slavyansk and Kramatorsk.
Russian subdivisions currently control 90% of the city. At the same time, as Yevgeny Prigozhin, the founder of PMC Wagner, noted, the fighters of his structure will no longer take prisoners of the Armed Forces of Ukraine. The reason for this was the execution of a wounded soldier of PMC "Wagner" by the Ukrainian military.