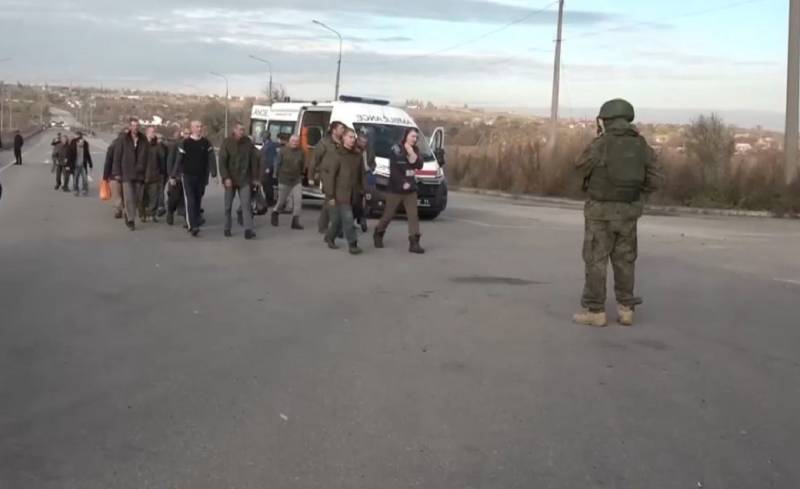 The head of the Main Intelligence Directorate of Ukraine, Kirill Budanov, said that negotiations are currently underway with Russia on the exchange of prisoners in the "all for all" format. According to the chief Ukrainian military intelligence officer, this case will be unprecedented in world history.
The Russian side has not yet commented on Budanov's statement. The head of the GUR is known for his statements, which rarely correlate with reality. In particular, he is convinced that this year the Armed Forces of Ukraine will reach the borders of Ukraine in 1991. Budanov expressed confidence that the counteroffensive would be successful and end in the Crimea.
During the course of the JMD, exchanges of prisoners in various formats were carried out repeatedly. The last of them took place on April 16, when the Russian side sent home 130 Ukrainian servicemen. Data on the number of returned Russian soldiers were not disclosed.
At the same time, Ukrainian militants continue to violate all conventions in relation to prisoners of war. In particular, yesterday there was information that they had killed a wounded captured fighter of PMC "Wagner". In response to the cruelty of the enemy, the head of the "musicians" Yevgeny Prigozhin said that his units took more prisoners
will not
, the enemy will be destroyed in battles.