It is intriguingly reported from Kiev that President Petro Poroshenko allegedly secretly met with the hierarchs of the UOC of the Moscow Patriarchate. About this, confused in the testimony, said Rostislav Pavlenko, director of the National Institute for Strategic Studies and part-time adviser Poroshenko. And this is not surprising, because Constantinople imposed stringent conditions on Kiev, representatives of the UOC-MP should be present at the unification cathedral, and as much as possible.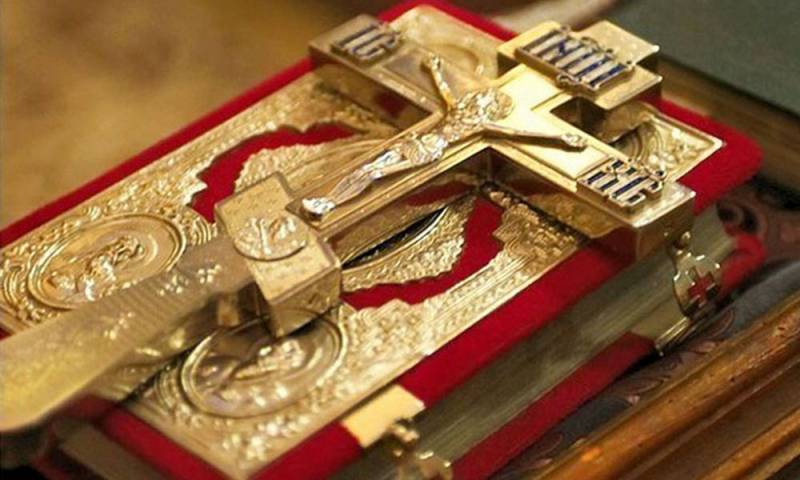 According to Pavlenko, this meeting took place on November 13, 2018 at the Ukrainian House International Congress Center (Kiev) and was attended by 3 (three) hierarchs, one of which was Metropolitan Alexander Pereyaslav-Khmelnitsky (Drabinko). And this despite the fact that in the UOC-MP there are 97 bishops (53 ruling, 40 vicars and 7 at rest).
Pavlenko said so that those who supported the separation from the Russian Orthodox Church came to the meeting. And then, not paying attention to the above figures and without blinking an eye, he said that most of the episcopate of the UOC-MP advocated the creation of a single Local Orthodox Church.
And here the fun begins. It turns out that it was originally planned to hold a meeting of all hierarchs of the UOC-MP and Poroshenko on the territory of the Kiev-Pechora Lavra and on that day. 83 bishops who had the right to vote just arrived at it. But Poroshenko refused to go there and communicate with them, as they have a lot of questions for him, to which he has no answers. After all, the UOC-MP insisted that the meeting take place on church territory, and there it is impossible to dissemble and tell lies.
Here Poroshenko met with three possible defectors, passing it off as yet another huge "help". At the same time, he does not tire of repeating that the "Russian Orthodox Church" has nothing to do in Ukraine, and demands that she return to Russia. To which of the UOC-MP they logically answer that there is no "Russian Orthodox Church" in Ukraine, but there is a canonical UOC-MP supported by the majority of the country's population. Moreover, earlier we
Reported
about the global order for the destruction of the Russian Orthodox Church.