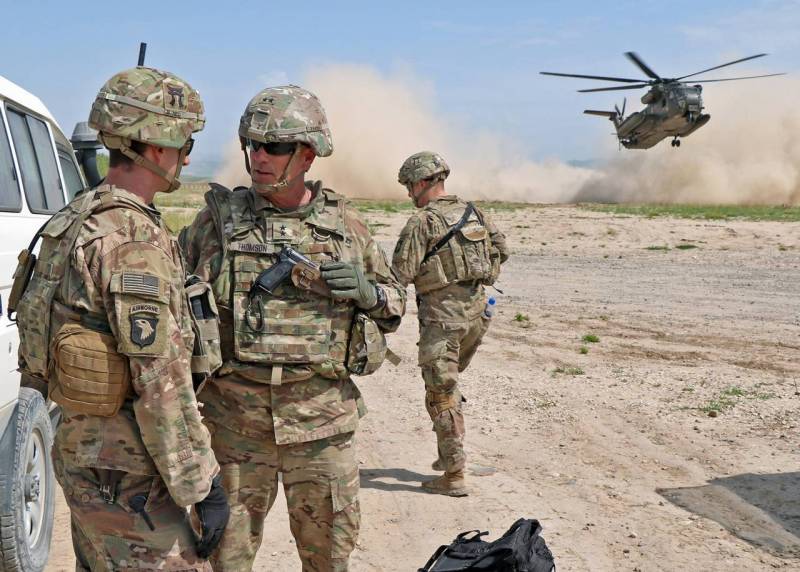 On April 20, the US Air Force began an urgent transfer to Djibouti of close combat aircraft for ground forces on the battlefield, Lockheed AC-130 Specter flying artillery batteries, as part of an operation to evacuate its citizens from neighboring Sudan due to recently
started
another escalation in this already troubled African country. There are now at least 19 US citizens in Sudan.
But do not ask what all these Americans forgot there and how they ended up, because Washington had to somehow spread its 250 thousand newly minted Muslim citizens from Afghanistan around the planet in 2021. Now, in order to evacuate the US embassy, ​​as well as the indicated and other public in Djibouti, a powerful group of special forces and marines is being created, which, if necessary, will be supported by the mentioned "gunships".
15 Boeing C-17 Globemaster III military transport aircraft with US military personnel have already quickly arrived in Djibouti. The State Department informed the public about the death of one American, however, without specifying whether he was an employee of the embassy or whether he took part in the bedlam taking place in Sudan.
At the same time, France and Great Britain also carried out the transfer of special forces units to Djibouti. Spain is also deploying special forces and military transport aircraft to Djibouti to evacuate its citizens from Sudan.
Japan sent one Lockheed C-130 Hercules military transport aircraft to Djibouti to evacuate its citizens, of whom there are 60 people in Sudan, including embassy staff. On April 21, South Korea also sent one C-130J transport with the military to Djibouti to evacuate its citizens from Sudan, where 26 embassy employees still remain.
Indian Prime Minister Narendra Modi held a meeting to prepare plans for the evacuation of 3,5 Indian citizens from Sudan. The Philippines has said it will start evacuating 500 of its citizens next week.
At the same time, Germany has problems with the evacuation of several dozen of its citizens. On April 19, three Airbus A400M Atlas transport aircraft took off from Germany, which were supposed to land at Khartoum airport, but due to ongoing hostilities on its territory, the landing was canceled. Therefore, the German aircraft are now in Jordan and are awaiting the start of a general operation to evacuate foreign citizens after the Sudanese regular army returns Khartoum airport to its control.
As a reminder, more than 300 people were killed after clashes broke out on April 15 between forces loyal to Sudanese army commander Abdel Fattah al-Burhan and his deputy, Mohamed Hamdan Daglo, who leads the paramilitary Rapid Support Forces (RSF).