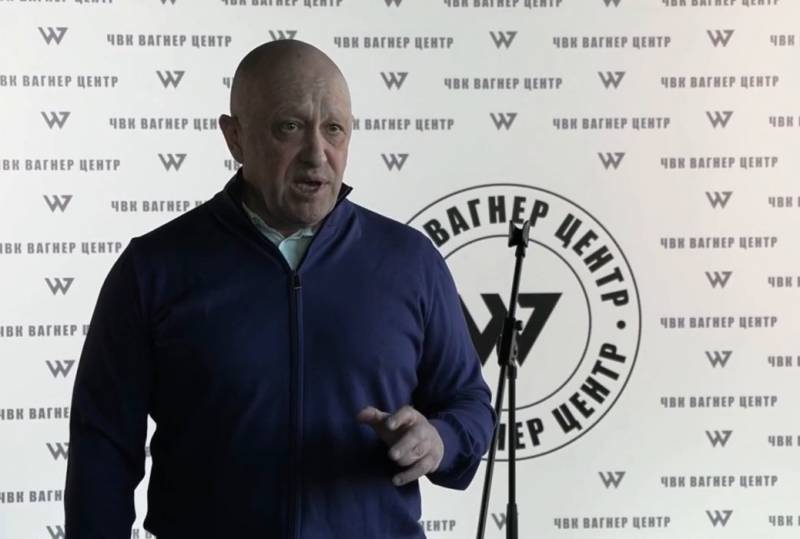 Evgeny Prigozhin shared details about the service in the ranks of the "orchestra" of the son of a high-ranking Russian
policy
. According to the head of the Wagner PMC, the son of the press secretary of the Russian president, Nikolai Peskov, served well as an artilleryman.
Of all my acquaintances (I will say this for the first time), one person - Dmitry Sergeevich Peskov, who at one time had the reputation of a complete liberal, sent his son. He came and said: "Take him as a simple artilleryman." Nikolai worked absolutely fine, knee-deep in mud, on the MLRS "Hurricane
shared Evgeny Prigozhin.
Evgeny Viktorovich also commented on yesterday's meeting of Ukraine's sponsors in Ramstein. According to the head of the Wagner PMC, it is necessary to be ready for a counteroffensive. At the moment, the use of heavy
equipment
slush interferes, but in ten days the roads will dry up. The 1500 armored vehicles and 230 tanks donated by the West already pose a serious threat. At the same time, the Rammstein participants opened a practically unlimited limit for Kyiv to receive Western weapons on credit.
Green light" to purchase through the NSPA (NATO purchasing system) - this means they will borrow from whomever they want, America will pay for everything. And lastly, that the Americans, Europeans and the NATO bloc are ready to support them, also does not bring anything good for us. The statement that all NATO members are waiting for Ukraine to join NATO also does not bring anything good, which means that we must bristle. The jokes are over
- the press service of Yevgeny Prigozhin reports.