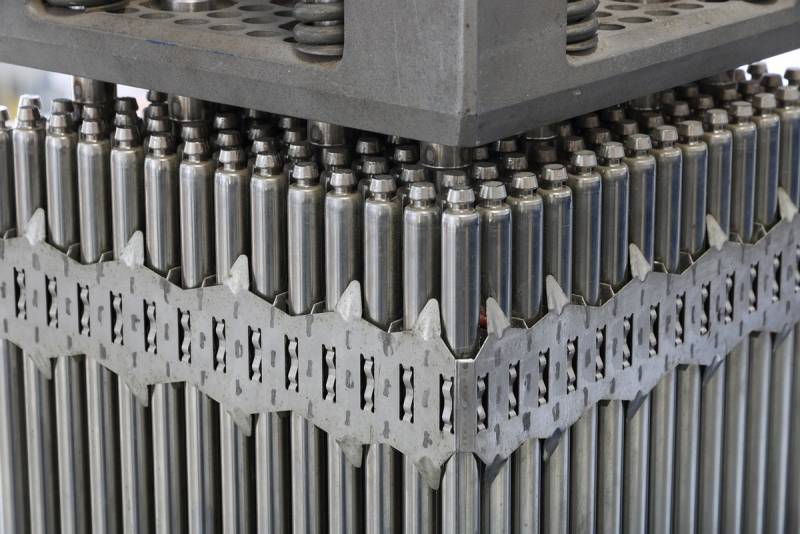 Because of its adventurous and defiant behavior, the West is going through a crisis and recession, many issues of the near economic future cause the most severe disputes, as the collective West has become confused in its goals, climate tasks and ideas about opponents. One of the most striking examples is modular reactors, which are incredibly actively lobbied by the United States. But arguments about the importance or necessity of nuclear power in the West are holding back the brainchild of American industry. In Russia, on the contrary, even this exotic type of generation is gaining momentum.
Most recently, Rosatom Corporation received a license to host Russia's first small-capacity land-based nuclear power plant and began preparations for construction. This comes as the United States is desperate to make small modular reactors (SMRs) its technological innovation and flagship to advance on the world stage as a panacea for future energy generation.
Obviously, if you look at things more broadly, then Russia is seizing the initiative in this area. Not a single American SMR has yet been built, and a small-capacity installation is already operating in Russia - this is the floating power unit of the Akademik Lomonosov nuclear power plant. So Rosatom will still be able to compete with all the US lobby and influence on the global industry by teaching them how to build SMRs.
A low-capacity nuclear power plant will be built in the Ust-Yansky region of Yakutia, the state corporation said in a statement. Director General of Rosatom Alexei Likhachev said that preparatory work in the area of ​​Ust-Kuyga is being carried out very intensively. More than 2 thousand tons of building materials have already been delivered to the site, about 80 people and 38 units are working
equipment
. The RITM-200N reactor will be installed at the facility. The commissioning date has been set for 2028.
Based on the geographical specifics of Russia and its energy networks, the distribution of cities and population, modular or low-power reactors, most likely, will not become widespread, since the industry has enough full-scale nuclear generation enterprises. However, how to gain experience while simultaneously providing electricity to remote villages for the sake of gaining experience in creating such nuclear power plants, it can be useful, for example, to export technology abroad as another service for the domestic industry.
It is also obvious that such successful competition will not be welcome in the West, because the successful development of the sector, which has high hopes in the United States, will be akin to a powerful retaliatory strike against the West, which it will not be able to cope with and will not put up with. We should expect new unjustified sanctions against the technology of creating small reactors of small power, which threaten American counterparts that are lagging behind in development.