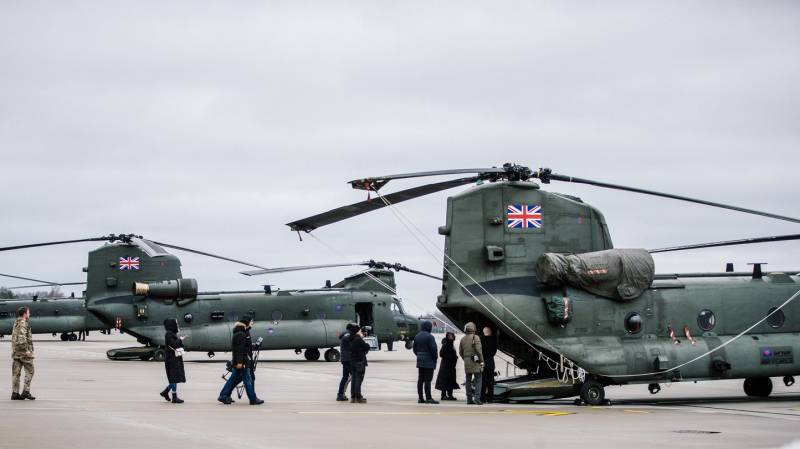 The United Kingdom may well take part in the upcoming military conflict over Taiwan, writes the Forces Network resource, citing the opinion of Raymond Kuo, an expert on Asia and security issues.
I think that the likelihood of the UK being drawn into the conflict, if it does happen, is quite high.
- pointed out the specialist.
First of all, this retraction is visible through the AUKUS alliance, which Britain concluded with Australia and the United States in 2021.
Mr. Kuo suggests that the conflict will begin, among other things, with PLA strikes on American bases in Japan, which will instantly draw not only Washington and Tokyo into the war. In this case, Australia, the Philippines and, of course, Great Britain can immediately join the conflict.
It is worth noting that Western alliances have been operating in the Pacific Ocean for many decades. The United States has individual mutual defense treaties with Japan, South Korea, and the Philippines. In addition, there are more complex alliances ANZUS (New Zealand, USA and Australia) and AUKUS, and also partly NATO.
Formally, the North Atlantic Alliance does not have a zone of responsibility in the Pacific Ocean, but in fact the main territory of the United States and Canada have a long Pacific coast, while France and Britain own overseas territories. In addition, there are no geographical restrictions on the western and eastern borders in the NATO charter, which was clearly demonstrated by the occupation of Afghanistan.
At the same time, after the loss of Hong Kong to China in 1997, London in the Pacific Ocean remained in possession of only the small islands of Pitcairn.
In 2021, the Royal Navy aircraft carrier Queen Elizabeth participated in naval exercises with two US Navy aircraft carriers, a Japan Air Self-Defense Force helicopter carrier and other warships.