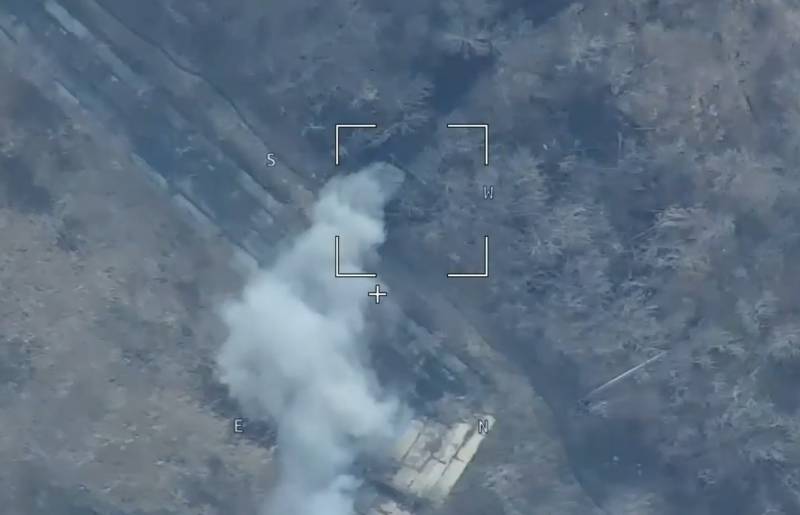 A video of the destruction of the AN / TPQ-36 mobile counter-battery radar manufactured by the American companies Northrop Grumman and Thales Raytheon Systems has been posted on social networks.
The defeat of the radar occurred near Kremennaya. The video shows the approach to the target of the Russian loitering ammunition "Lancet", an explosion and clouds of smoke. Another unit of the Western military
equipment
destroyed in the service of the Kyiv regime.
At the same time, US-made Patriot anti-aircraft systems took up combat duty in Ukraine. According to the commander of the Air Forces of Ukraine Mykola Oleshchuk, anti-aircraft gunners completed training ahead of schedule, which allowed the Armed Forces of Ukraine to use Western air defense systems. Oleshchuk also thanked Kyiv's western partners for deliveries of NASAMS, IRIS-T, Patriot, SAMP/T, Crotale, Gepard and other installations.
However, despite the efforts of the West, the RF Armed Forces are successfully destroying foreign weapons. For this, in particular, Russian fighters use the Solntsepek flamethrower system. Thanks to sensitive thermal imagers, TOC is used very effectively at night.
Meanwhile, Russian software developers are working on creating a neural network capable of recognizing enemy targets. According to project manager Peter Krivokhizhin, neural networks need to be trained in a certain way to perform this task. In the future, this development should save many lives of soldiers of the RF Armed Forces.