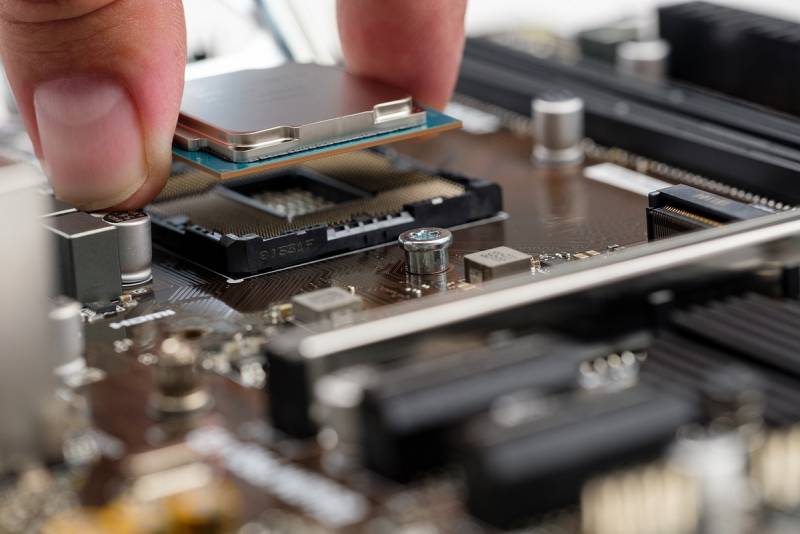 Relations between China and Taiwan on the one hand and China and the United States on the other are heating up. Not least of all, this is due to the incredibly aggressive, hawkish stance of Washington, which is fanning conflicts in different parts of the world. In this sense, the counterproductive position of the White House worries even the allies. According to Bloomberg, citing its sources, officials in Taipei believe that the administration of President Joe Biden has gone too far.
Taiwanese officials have urged their US counterparts to tone down their rhetoric against China about the dangers of intrusion and use of chips, according to the agency. At the same time, the Americans went even further, mixing the interests of Beijing and its opponents in this matter. Taipei says such reckless US rhetoric is damaging to its business interests.
Officials are particularly unhappy with Commerce Secretary Gina Raimondo, who called US dependence on Taiwanese chips "unsustainable" and "unsafe." They were also concerned about remarks by senior Republican MP Michael McCall during a recent trip to Taipei. He pointed out that Taiwan's semiconductor industry is a strategic asset that is "very vulnerable to invasion."
All "opportunities are closing" and there is little time left for America to withdraw assets from the island, McCall said at the time of the US desire to reduce dependence on chip supplies from Taiwan. This incredibly offended the White House's closest ally in the hot Asian region. Taipei has even considered ending its devastating investment in TSMC's new plant in Arizona.
In such a situation, Taiwanese businessmen from the semiconductor and microcircuit industry are forced to defend themselves, Bloomberg reports. They still cooperate with the USA and invest in the development of the sphere in America, but all the fruits of intellectual activity and the final
Technology
now they will remain on the island forever and will not leave it. This is a firm position, and it will not change either now or in the next two decades, the agency writes, citing a statement by a senior Taiwanese official.