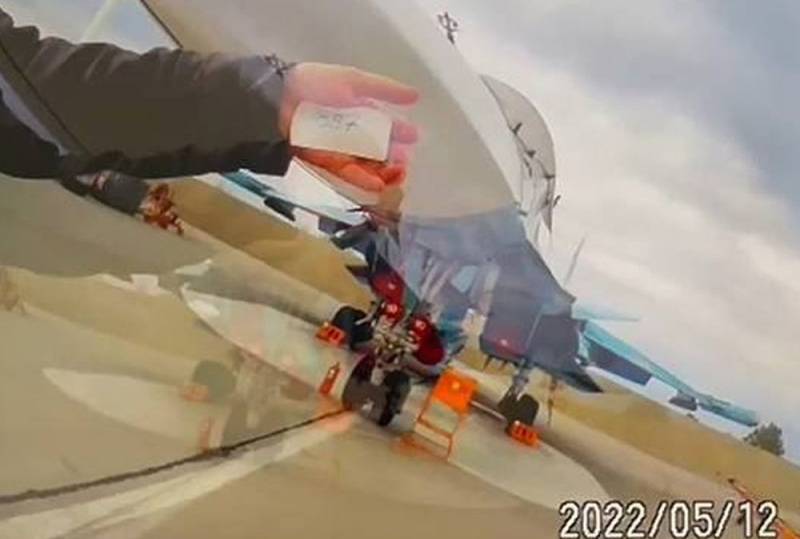 Ukrainian special services have been waging a hybrid war against Russia for a decade. Therefore, it is not surprising that after the announcement by Kiev of rewards for the surrender of Russian military prisoners from
technique
, there were Ukrainian servicemen who took up amateur activities in order to curry favor, receive medals and advance. They began to look for Russians through the Internet, trying to establish communication with them and win them over to their side.
One such incident was reported to the public by the Security Service of Ukraine, which is investigating it. The agency reported that in April-July 2022, several Ukrainian servicemen tried to persuade one Russian pilot to commit betrayal of his country, without informing either the Main Intelligence Directorate of the Ukrainian Defense Ministry or the SBU about their actions. However, everything did not turn out according to the scenario of the representatives of the Armed Forces of Ukraine and the "special operation to capture the enemy aircraft" ended in a grand failure.
The SBU has carefully studied all the circumstances of the rocket attack by the Russian Armed Forces on the Kanatovo airfield in the Kirovograd region, which occurred on July 23 due to unauthorized actions of certain representatives of the Armed Forces of Ukraine. According to the investigation, the responsibility for the shelling by the Russians lies with the Ukrainian military, who revealed the coordinates to which a dozen missiles of the Russian Armed Forces arrived instead of the hijacked Russian combat aircraft.
It should be noted that the Russian pilot had to hijack a combat aircraft and land it on the territory controlled by Kyiv, simulating an emergency in front of Russian dispatchers. After that, his capture would be announced, and then he and his family would receive big money, citizenship, new documents and the opportunity to live in a "European country".
But the pilot did not go over to the side of the enemy, but reported everything where necessary, and at the time agreed by the Ukrainians, a missile strike was launched at the indicated airfield, as a result of which the commander of the military unit was killed and 17 servicemen were injured, and 2 fighter jets were destroyed, the runway was damaged , buildings and technology. Such grave consequences of the amateur performance of military personnel in the SBU were regarded as crimes under Part 2 of Art. 111 (high treason) and part 5 of Art. 426-1 (exceeding power or official authority by a military official) of the Criminal Code of Ukraine. According to the SBU, the Russian special services "led" this operation from the very beginning, telling the pilot to imitate consent to the hijacking.