According to Russian Prime Minister Dmitry Medvedev, Moscow may refuse to participate in the World Economic Forum. This will happen if the event organizers do not want to remove the restrictions imposed on representatives of Russian business.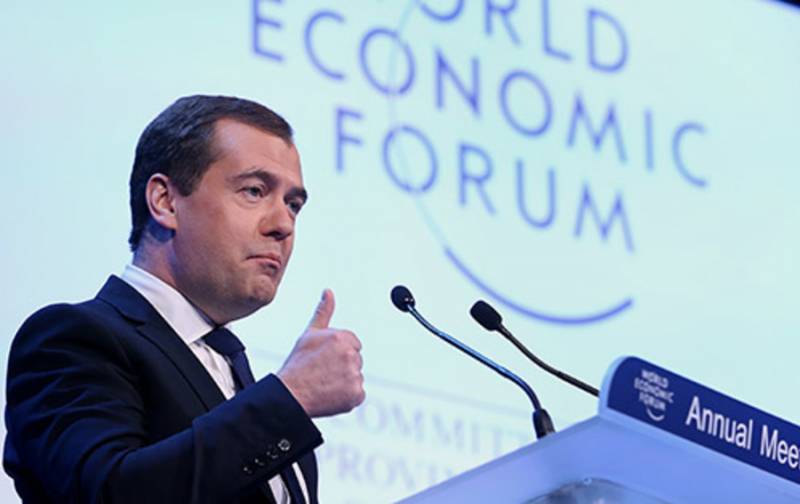 According to the Financial Times global business newspaper, restrictive measures have been introduced against large Russian businessmen Oleg Deripaska, Andrei Kostin and Viktor Vekselberg. They were denied the right to participate in the regular session of the Davos Forum, which should be held from January 22 to 25 of next year.
The head of the Russian government believes that this is a very strange decision. According to him, he talked about the need to lift these sanctions with Swiss President Alain Berse, who made a promise that he would make inquiries on this subject.
If these decisions that have been made in relation to representatives of Russian business are not changed, then we will have to decide on the refusal of the participation of public servants and Russian companies with state participation in the Davos Forum, then no one will go there
- said the prime minister.
Earlier, a spokesman for the President of Russia Dmitry Peskov also commented on the restrictions imposed on large business representatives. He emphasized that by doing so, the Davos Forum "cuts its foundations". According to Peskov, the people in question did not become such thanks to this forum. On the contrary, he noted, the Davos Forum has become itself thanks to people like the aforementioned entrepreneurs.