US President Donald Trump continues to express his dissatisfaction with the idea of ​​French leader Emmanuel Macron about a pan-European army. Now it came to the point that he actually insulted the entire French people, recalling the humiliating defeat in World War II.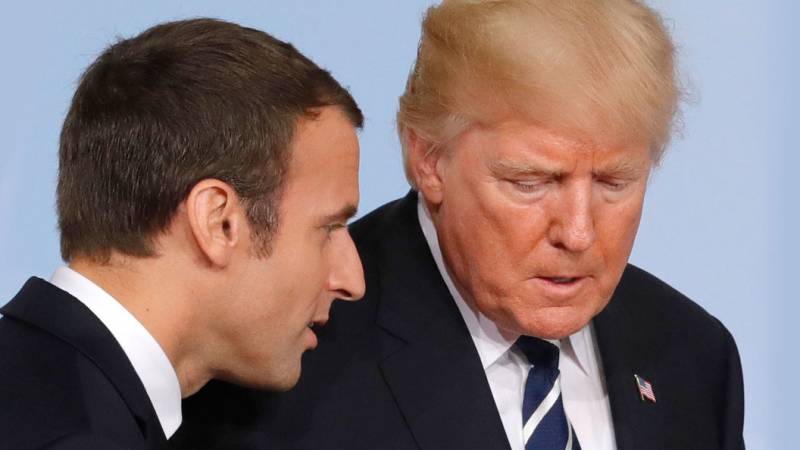 Remembering the words of Macron that the European army is necessary to protect against China, Russia and the United States, he commented on them as follows:
In World War I and World War II, Germany was a threat - and how did it end for France? In Paris, they began to learn German before the Americans arrived. Pay for NATO or see for yourself!
Earlier, the American president on his microblog on Twitter
said
that the proposal to create an army to defend against the United States perceives as an insult. He reproached Paris for too little financial contribution to the Alliance.
Apparently, Trump "forgot" that in France during the Second World War there was a powerful Resistance movement, many of whose members were brutally tortured by the Nazis. There is nothing surprising in his words, if one recalls that Washington tends to downplay even the role of the Soviet Union in defeating fascist Germany. Talking about France, in the history of which there really was a tragic defeat, is not necessary. Other states of Western and Eastern Europe, which the United States considers its loyal allies, can be blamed for the same.
Russia and China, which were also mentioned by Macron in a negative context, do not make such historical claims against the French people. Moreover, to the generation that endured the hardships of World War II.