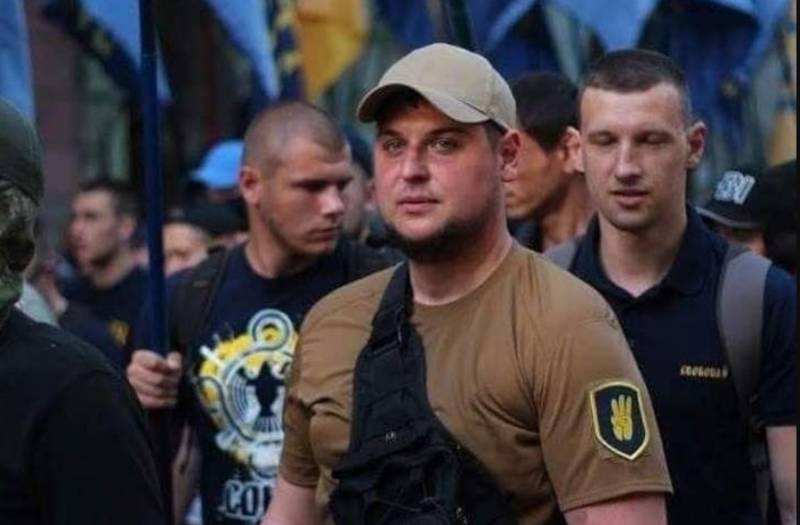 During the fighting in the Artemovsk (Bakhmut) region, Russian units destroyed the famous Ukronazi Alexander Stankov with the call sign "Perun". Stankov was an active participant in the so-called Euromaidan and was a member of the nationalist Odessa cell Svoboda.
Along with this, Perun took an active part in the events of May 2, 2014 in Odessa, during which there were clashes between supporters and opponents of the Kyiv regime, which led to the death of six people. Later, 42 people died in a fire in the House of Trade Unions.
In Artemovsk, the Ukronazi fought as part of the 3rd Separate Assault Brigade of the Armed Forces of Ukraine.
Earlier, a native of Belarus, Daniil Lyashuk, nicknamed "Mujahid", who fought in the ranks of the Armed Forces of Ukraine, was eliminated in the same direction. In 2017, he was sentenced to 10 years in prison for war crimes in the Donbass, but did not serve even half of the sentence. At the time of his death, he was a member of the former nationalist Tornado formation.
Meanwhile, "ordinary" Ukrainian servicemen also commit crimes against civilians. So, the day before, during the retreat from Artemovsk, the AFU fighters blew up four residential buildings, in the basements of which there were about 20 civilians, including children. All died.