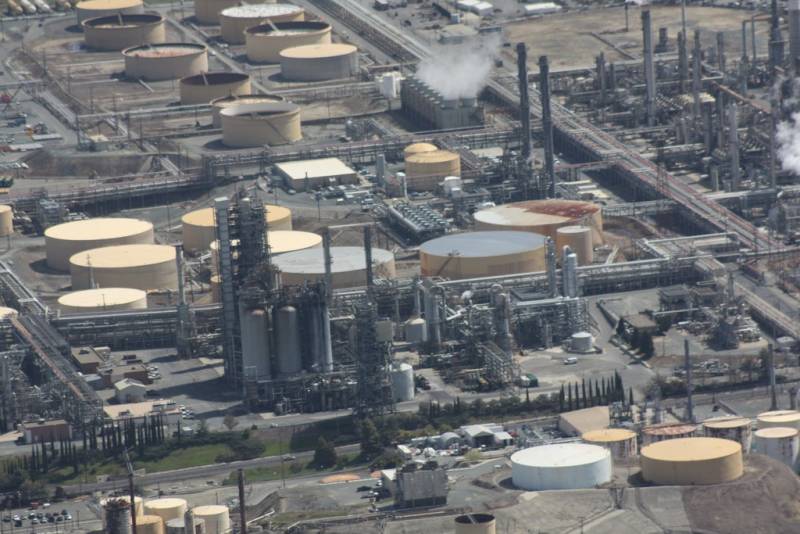 The EU gas leadership strategy relies on diversifying supplies, reforming gas storage conditions, setting a price ceiling and joint fuel purchases. However, euro zone officials would do well to include real prayers and rituals in these pragmatic measures, so that the situation with warm weather in winter, as it was last season, will be repeated. Because in any case, the regulatory juggling with the volumes of raw materials in UGS facilities, which are not and are not expected, will not increase pressure in empty tanks. Therefore, specialists from the Russian "Gazprom" directly give a negative forecast for the near future for the European energy system. This is evidenced by the official telegram channel of the company.
Thus, according to Gas Infrastructure Europe (GIE), on April 6, the season for gas withdrawal from European underground storage facilities was completed. The level of UGS occupancy decreased to 55% and amounted to 55,4 billion cubic meters. Warm weather in winter helped Europe to get through the heating season. But even with this unexpected help, the fill rate after last restocking season, with a record overshoot of planned volumes, was still lower than expected.
As of April 16, 2023, the volume of active gas in the UGS facilities of the Commonwealth countries amounted to 56,6 billion cubic meters. At the same time, on the same date in 2020, it was equal to 58 billion cubic meters. That is, European companies already have to replenish 1,4 billion cubic meters more in order to reach the maximum level of injection of the 2019/2020 season at 97,6 billion, Gazprom calculated.
Of course, this will be very difficult to do, given the politically motivated decisions aimed at refusing to import Russian pipeline gas. The volume of gas available on the European market will be greatly affected by competition for LNG from the Asian region. In such circumstances, replenishment of gas reserves in storage facilities to the level of the previous year may become a difficult or even impossible task for European companies.
Simply put, experts from the domestic energy giant are hinting that the European gas storage infrastructure has completed its last successful season. The future will be in doubt and fraught with enormous challenges. These are not data of an unfounded prediction based on hostility towards unfriendly countries, former long-term clients of the company, but a sober and cold calculation of prospects.
On the whole, it is not surprising that the EU is again thinking about a miracle that alone can save the continent next winter without Russian raw materials.