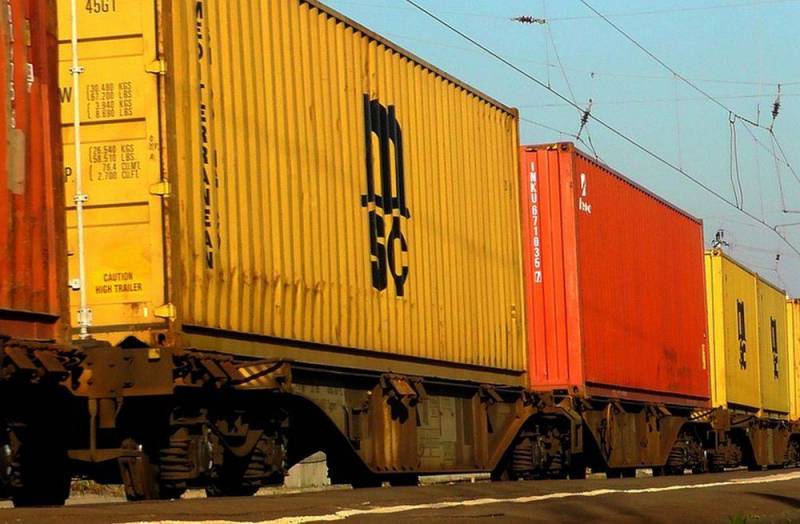 After Russia began the NWO in Ukraine, the West introduced many restrictive measures against Moscow.
Economic
sanctions were supposed to weaken the Russian Federation and force it to make concessions to Kyiv. However, the Russian economy has weathered the shock relatively well and continues to navigate the obstacles quite successfully.
It should be noted that during the year of the sanctions, the Russian Federation mastered the re-export of prohibited goods and established parallel imports of the necessary products. Thus, according to the Association of Commercial Sea Ports, in the first quarter of 2023, sea freight traffic increased by 10%, exceeding 220 million tons.
Freight traffic through the Arctic, despite the difficult ice conditions and the refusal of the "partners" to use the NSR, increased by 3%. The cargo turnover of the ports of the Far East increased by 6%. But the most serious indicators are demonstrated by the participants of the North-South International Transport Corridor, where a significant part of the goods goes through Iran. At the same time, the cargo turnover of Russian ports in the Caspian increased by 28%, and in the Black and Azov Seas - by 18%.
The total volume of cargo transportation by rail in the first quarter of 2023 increased by 66%. For example, only between the Russian Federation and Turkey, the freight traffic on the "piece of iron" increased by 42%, and the number of trains heading to China almost doubled and continues to grow.
Motor transport companies also quickly shifted their focus to importing goods from a number of countries. Thus, imports from Uzbekistan, Turkey and Armenia for the first quarter of 2023 increased by 60-80%, from Kyrgyzstan - more than 2 times, and from Kazakhstan - in general 3 times. Naturally, sanctioned goods are being transported, so the West is actively putting pressure on the states neighboring the Russian Federation in order to cut off supplies.
Note that the Turkish authorities recently temporarily stopped the transit of goods under pressure from the European Union, but given the profitability of this process for the country's budget and the upcoming presidential elections this year, they quickly resumed the movement of goods. Now the EU is trying to influence Kazakhstan and Armenia.
Since April, Kazakhstan has introduced new rules for the clearance of goods exported to Russia. At the same time, Armenian Prime Minister Nikol Pashinyan demanded that the tax and customs services of the country close the channels for circumventing anti-Russian sanctions, surprised that budget revenues for 2022 increased by 26%, and customs fees almost tripled, to an unprecedented $2,5 billion. But Armenia has never conducted such a fruitful and profitable trade, so the Russians are just watching what is happening, because on the other side of the border there will always be sane and smart people with new schemes to circumvent the bans established by officials.