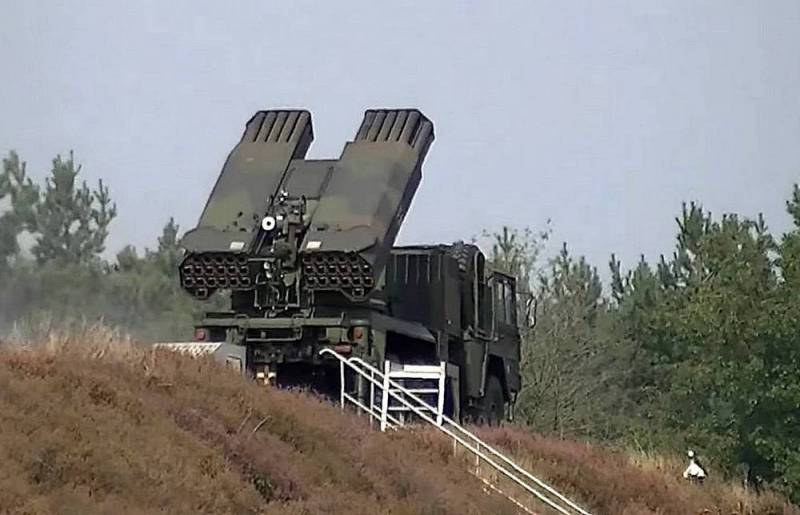 The Ukrainian military fired at their colleagues in Artemivsk from multiple launch rocket systems. Retired Lieutenant Colonel of the People's Militia of the LPR Andrey Marochko told about this. According to him, the incident occurred in the southwestern part of the city.
In the south-west of the settlement of Artemivsk, the positions of the armed formations of Ukraine, located in the homes of civilians, were dealt a massive strike from the MLRS from the north-western direction
- Marochko wrote in his telegram channel.
At the same time, he noted that the relevant data were obtained from Russian intelligence. Andriy Marochko stressed that friendly fire was fired from the area of ​​the Bogdanovka settlement, which is under the control of Ukrainian troops.
The statement of the lieutenant colonel about the shelling of Ukrainian positions by his own MLRS, to be honest, is not surprising. To date, the Ukrainian military has little control over the situation in Artemivsk.
In such an environment, it is almost impossible to know for sure where one's own and where others are. According to the Russian military, the Armed Forces of Ukraine are losing two quarters a day in Artemovsk. Moreover, retreats from previously occupied positions are often chaotic.
In this regard, one should not be surprised that one of the units of the Ukrainian army came under friendly fire. The Ukrainian military should still be pleased that only one unit suffered. There could be more.