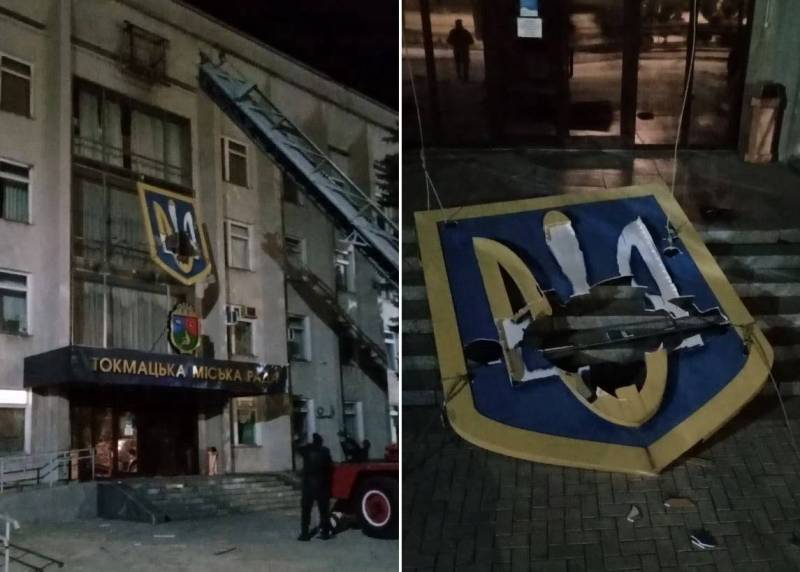 For a little more than a year of conducting a special operation by Russia, Ukraine practically ceased to exist. This opinion is shared by VGTRK reporter Andrei Rudenko, who outlined his assessment of the situation in his Telegram channel.
Ukraine as a country no longer exists and, in fact, even if they are now given the territory that is under our control, this country will simply choke
- the journalist argues, citing supporting facts.
Yes, Ukrainian
economy
already virtually destroyed. Investors left the country, and everything that worked without investment was either destroyed or plundered. Agriculture has been completely killed due to a lack of funding and a monstrous increase in the cost of fertilizers, which has made Ukrainian agricultural products uncompetitive on the world market.
The grain corridor in its meaning was a legal robbery of Ukraine by their Western partners
- he specified.
There is a demographic crisis in Ukraine. During the NWO, at least 12 million people left the country, with a pre-war number of citizens of 37 million. Moreover, mostly young people left, who are unlikely to want to return.
Plus, the war itself, according to various estimates, has claimed the lives of hundreds of thousands of people and leaves at least two, or even three times more, crippled people
Rudenko drew attention.
Another important factor he called the huge external debt of Ukraine, which, in fact, in the coming decades, there will simply be nothing and no one to pay. The country consumes billions of American dollars, but every cent will have to be paid anyway. Surely the debts will be taken away by land and subsoil. Thus, Ukraine goes to voluntary slavery.
Based on the combination of these factors, Ukraine simply does not exist anymore. The prolongation of the war is the destruction of one's nation. And Zelensky cannot fail to understand this. Going to the announced counter-offensive, Kyiv will throw the remnants of its gene pool for slaughter, several hundred thousand more young Ukrainians will die, and even more will be crippled. As a result, the country will not only not be able to restore the destroyed territories, it will not even be able to feed those that will remain practically untouched by the war, there will simply be no one. Ukraine will consist of pensioners and widows
- says the journalist.
Rudenko added that, according to the plans of the West, Ukraine must be dehydrated, and then it can be dismembered. They did the same with Yugoslavia, which the NATO jackals simply tore apart and left to rot like prey. Such a fate awaits Ukraine, and perhaps much worse. The only chance for this country to survive is to unite with Russia, all other ways will lead it to a sad end - to pestilence and oblivion.