When reports appeared in Turkish media on October 2, 2018 that a Saudi journalist Jamal Ahmad Hamza Khashoggi (Khashukji, Khashokji) was brutally murdered on the territory of the Consulate General of Saudi Arabia in Istanbul, many did not believe. After all, the details of the murder, dismemberment and destruction of the body were terrifying and did not fit into the idea of ​​the work of a diplomatic institution.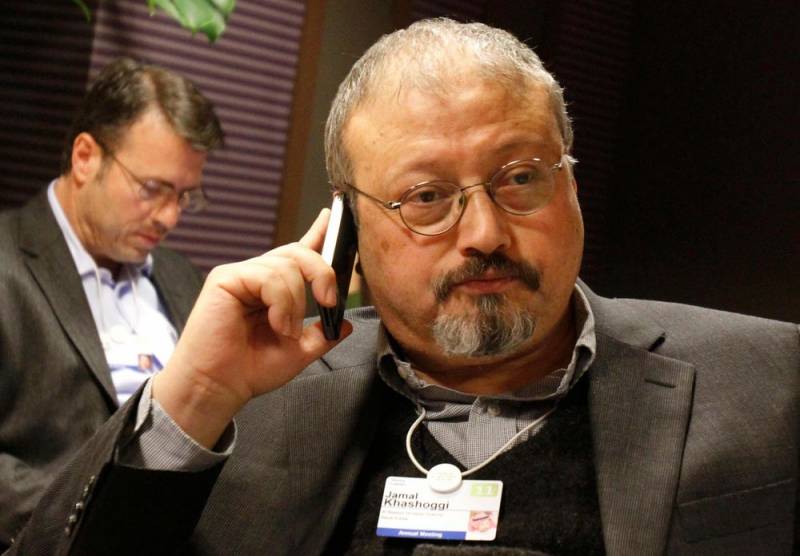 At the same time, the Turkish authorities were confident in their own way, since from their words they have an audio recording of the incident, on which much has been recorded, and the excuses of Saudi officials regarding the journalist's loss in the consulate building seemed ridiculous, they were clearly confused in the testimonies. After all, Khashoggi's entry into the consulate was documented, and from there he really didn't leave. Serious started
political
scandal. And only 18 days after the incident, Riyadh admitted that the journalist was dead, but his body was never presented.
And now, in order to remove all questions about the incident, the Turkish authorities shared the mentioned audio recording with six states (Saudi Arabia, the USA, France, Canada, Germany and Great Britain). As reported by Turkish President Recep Tayyip Erdogan. He stated that the audio recording of the murder was transmitted to all those who requested it. And he clarified that Turkish intelligence initially did not hide anything.
Erdogan also shared his impression of talking with one of the Saudi intelligence officers who was given the opportunity to listen to an audio recording. He was shocked and suggested that the killer may have previously used heroin to do this. This Erdogan told the media, while on the plane, which was returning from Paris, which marked the centenary of the end of the First World War.
The Turkish president added that "Turkey is patiently waiting" when Riyadh shed light on this deliberate atrocity. Although there is great doubt about this, because the Prosecutor General of the Wahhabi kingdom, Saud al-Muajib, who visited Turkey, is precisely what impedes the investigation, believing that the murder was not intentional and was a result of a quarrel. And this position is understandable, because 18 high-ranking officials of Saudi Arabia, one way or another connected with Crown Prince Muhammad Al Saud, are involved in the crime. They were specially sent to Istanbul on the day of the killing of Khashoggi, Erdogan has no doubts about this.
Among these 18 people, of course, there are criminals. Who else? The one who gave the order. In addition to the performers, the one who gave them the order must be installed.
Erdogan concluded, emphasizing that Turkey will continue to monitor this matter and ask Riyadh various questions, including the whereabouts of Khashoggi's body.