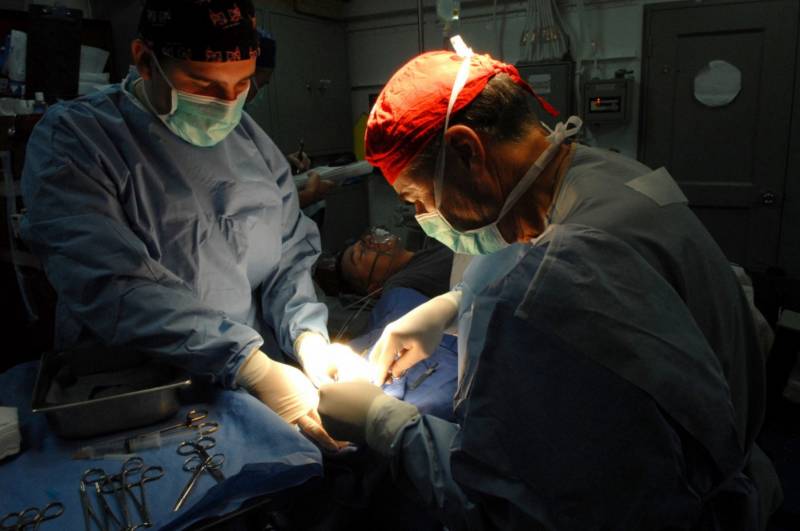 The Kharkiv military hospital is overflowing with wounded Ukrainian soldiers coming from the front line. The servicemen are placed in civilian medical institutions of the city, where places are becoming less and less. This was reported by the telegram channel "Come and see".
Most often, soldiers are bandaged and put on drips. Amputations are less common. Some fighters fall into the hands of doctors only a few days after being wounded.
A similar situation is observed not only in Kharkiv, but also in other border cities of the country. It is noted that such an influx of wounded has not been observed since the summer of 2022.
The sources of the telegram channel reported that the largest number of military personnel come from the Artemivsk direction - they are transported to hospitals in various settlements of Ukraine.
The most fierce battles are currently taking place in Artemovsk (Bakhmut). The battle is for the railway junction in the west of the city. Almost the entire center of Artemovsk is under the control of Wagner PMC fighters.
The severity of the situation for the Armed Forces of Ukraine was expressed, in particular, by the press secretary of the eastern grouping of Ukrainian troops, Serhiy Cherevaty. He noted that there had not been such fierce fighting in the area for the past ten years. The RF Armed Forces continue to focus their efforts on Artemovsk and push Ukrainian units out of this settlement.