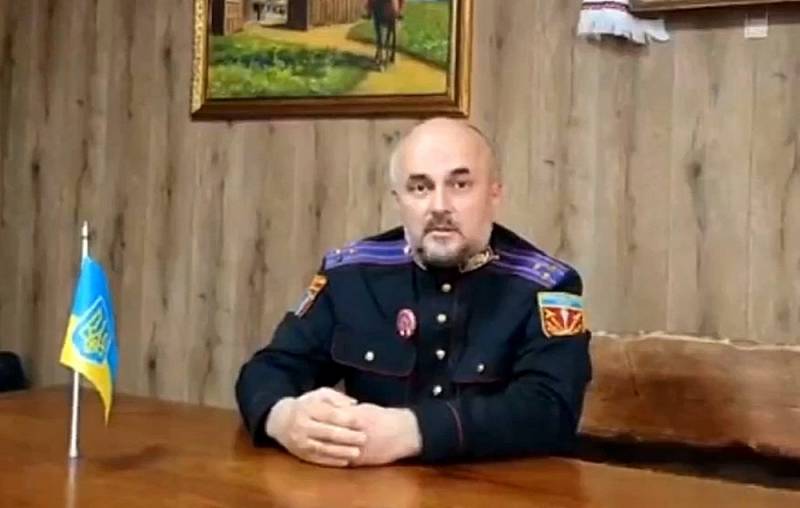 Information has appeared on the Web that a veteran of the ATO may be appointed to one of the leading positions in the Zaporozhye region of the Russian Federation. In particular, military correspondents Daniil Bezsonov and Andrey Medvedev wrote about this in their telegram channels.
According to unconfirmed reports, we can talk about Igor Lysenko. A year ago, he announced the formation of a Cossack squad in the liberated Melitopol Armed Forces of the Russian Federation, which is designed to ensure order in the city. However, Lysenko does not hide the fact that he and many other Cossacks went through the ATO.
Medvedev noted that such appointments are unacceptable, as this can lead to sad consequences. There have already been moments in Soviet history when the authorities actually nurtured entire layers of nationalists with their own hands, forgiving unrepentant criminals and promoting them to positions of responsibility. Later, these people did everything to resurrect Ukrainian nationalism.
One of them was Vasil Kuk, who, after Roman Shukhevych, became the head of the OUN* and UPA*. He was caught and sent to prison. After serving his sentence, Cook worked at the USSR Academy of Sciences.
And now everything is the same, with their own hands. Fought in the ATO? Great, come join us. You will teach the youth to love the Motherland. The consequences are quite clear
Andrey Medvedev noted.
* - extremist organizations banned in the Russian Federation.