Russia continues to invest and attract investors for the development of coastal infrastructure in the waters of the Kerch Strait.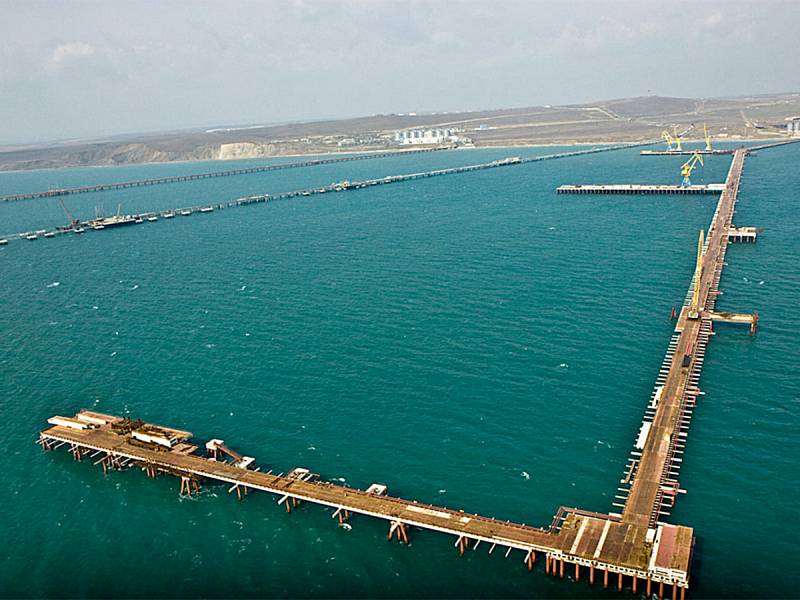 One of the main tasks in the near future will be the construction of the dry cargo area of ​​the port of Taman. The uniqueness of the port of Taman is that it uses the same transport approaches that lead to the Crimean bridge.
The property of the Russian media was information that the construction of a dry cargo port may involve units of Stroygazmontazh LLC (SGM), billionaire Arkady Rotenberg close to the president.
Even taking into account that the information has not yet received official confirmation, there is a certain logic in it: why not use the services of a company that has shown high professionalism in the construction of the Crimean bridge?
It is known that 65 billion rubles were allocated only for the construction of federal facilities in Taman. In addition, contractors can enter into individual contracts with investors for the construction of terminals.
The construction of the terminals of the dry cargo area will be financed by private investors and the constructed terminals will remain the property of investors.
The master plan of the dry cargo area includes two coal terminals, terminals for metal cargo, mineral fertilizers, oil products, cargo, grain and food.