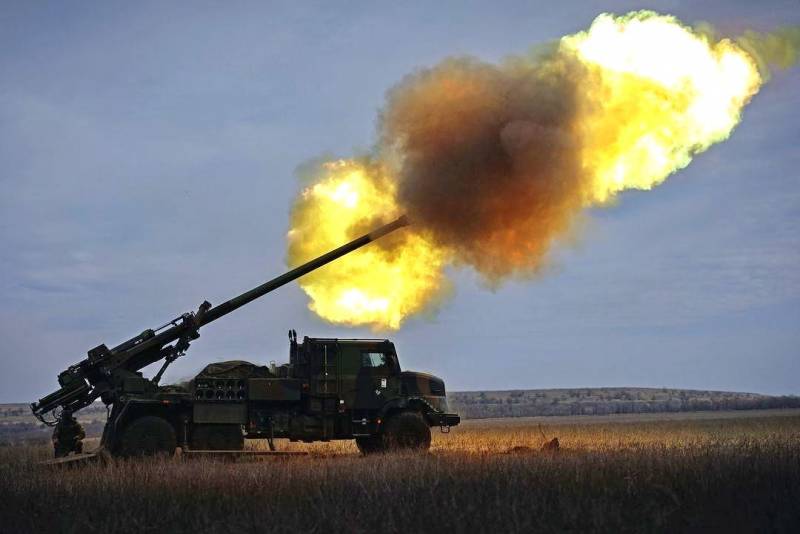 Ukraine is preparing to launch a counteroffensive on April 30, according to the American magazine Newsweek, citing secret documents that have been leaked to the Web. According to the publication, by this date the West is supplying weapons to Kyiv.
The publication also emphasizes that the United States and its allies are "looking to the future" as they prepare Ukraine for a counteroffensive. In addition, Newsweek claims that the US military is mapping the location of Russian troops down to individual trenches. In Ukraine, every electronic signal is now monitored by intelligence, from individual mobile phones to radars.
US intelligence pays special attention to the fighting around Artemovsk (Bakhmut). Washington believes that for Ukraine the loss of this city will be a "psychological blow", but Artemivsk is not "vital" in terms of the conflict as a whole.
A military expert from the LPR, Colonel Vitaly Kiselev, drew attention to the fact that before the start of the counteroffensive, the Ukrainian command began to more actively engage sabotage and reconnaissance groups (DRGs) in the NVO zone. He believes that the goal of the DRG, in addition to the actual sabotage, will be to search for caches with ammunition and explosives, which were previously set up by the SBU in the territories now under Russian control.
Earlier it was reported that Western countries are exerting powerful pressure on the President of Ukraine, demanding
start
counter-offensives in the spring, and not in the summer, as the General Staff of the Armed Forces of Ukraine plans. This is reported by sources in the office of the President of Ukraine. According to them, both Zelensky and Commander-in-Chief Zaluzhny are actively resisting pressure from the West.