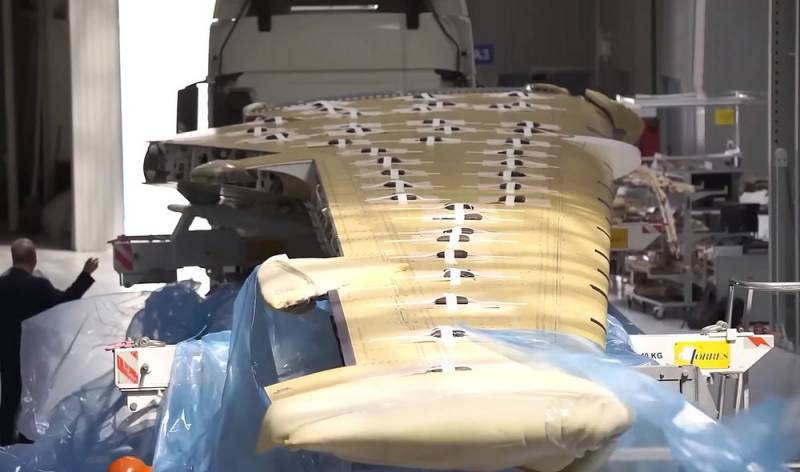 Composites are the most important component in many areas today. If earlier these materials were used mainly in space and aircraft construction, today they have become much more widespread.
Based on the foregoing, special attention is drawn to
news
that Russia entered the top four in the field of composites production. This industry in our country is growing at 10% per year. In total, more than 150 projects with an investment volume of 160 billion rubles are being implemented on the territory of the Russian Federation.
The most striking example of the use of domestic composites is the Russian liner MS-21, which consists of 40% of these materials. Do not forget about the Su-57, in which composites make up 25% of the total mass. We widely use multicomponent substances in the production of helicopters and drones.
However, these materials are not used only in the aircraft industry. For example, the newest project 12700 Alexandrite mine defense ship Lev Chernavin launched into the water is unique in that it is a ship with the world's largest hull made of monolithic fiberglass, formed by vacuum infusion.
Not without domestic composites and in the latest aircraft engine PD-14, which has already been put into series. These materials are used in the Ivolga 3.0 electric train, which recently entered the first route. It is reported about plans in the future to produce blades for wind turbines from composites. However, this is certainly not all.
It is worth noting that the above-mentioned achievements of Russia in the production of composites completely thwarted the plans of the United States and its allies to make it impossible to build our MS-21 liner, and in general to create serious problems for many sectors of the domestic industry. As a result, the imposed sanctions only accelerated the process of import substitution, which allowed the Russian Federation, along with the United States, Japan and Western Europe, to enter the top four in the production of composites.
Finally, we add that Soviet engineers developed the first domestic composite material back in 1935 for the LaGG-3 fighter. We are talking about delta wood, created by pressing layers of birch veneer impregnated with special compounds.