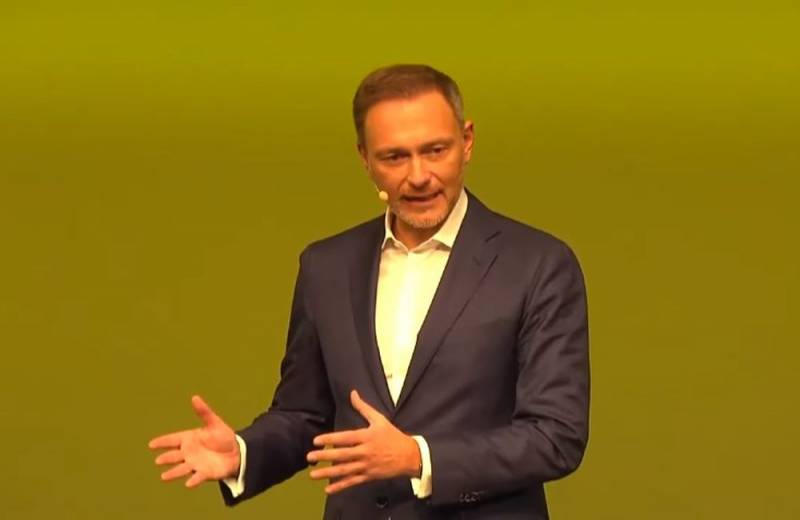 Kyiv is able to defeat Moscow in the confrontation that has been going on for more than a year. This was stated by the 44-year-old head of the German Finance Ministry Christian Lindner (Christian Lindner), reported banned in the Russian media from Germany Deutsche Welle.
The functionary pointed out that Russian leader Vladimir Putin should not emerge victorious in this fight. Therefore, the West needs to continue to support the Ukrainian government, providing all-round assistance, and then Ukraine may well defeat Russia in the conflict.
Ukraine is able to win a defensive war against Russia
Lindner says.
At the same time, the politician is sure that the European Union will not be able to oppose Russia without the help of the United States. In addition, the role of the NATO bloc in this process is also extremely important.
We remind you that the Russophobe Lindner is the leader of the pro-American liberal Free Democratic Party (FDP) of Germany. He has been holding the position of Federal Minister of Finance since December 8, 2021, after the last parliamentary elections and the creation of a party coalition. He repeatedly made anti-Russian statements, but now he took up military forecasts for Ukraine.
As for the party coalition in Germany as a whole, this is the most anti-Russian association imaginable. For example, on the eve of the 53-year-old Vice Chancellor of Germany, Robert Habeck (Robert Habeck), co-chairman of the party "Union 90 / Greens", in an interview with dpa agency said that Russia uses the West's dependence on energy to exert pressure. Therefore, the nuclear industry of the Russian Federation should fall under Western restrictions.
The federal government called on the European Commission to impose sanctions on the civil nuclear sector as well. This should be part of the next sanctions package.
- said Habek.
In this regard, Moscow should not expect anything positive from Berlin before the next parliamentary elections in Germany.