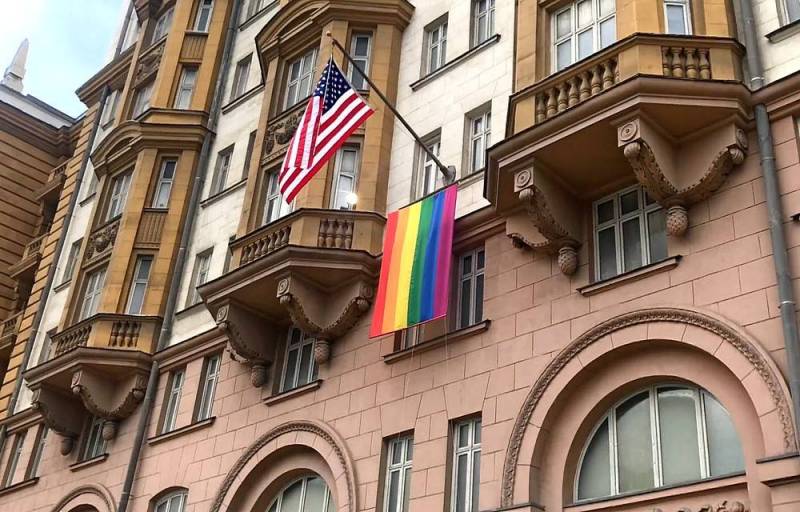 The day before, American businessman Elon Musk wrote on his blog that doctors and parents who sterilize a child before he grows up (becomes an adult) must be sent to prison for the rest of their lives. Thus, he showed that there are still normal people in the United States who are ready to confront the militant and aggressive LGBT community, the stronghold of which is the state of California, where the Democrats rule.
Currently, legislators in this "advanced" region in the LGBT movement are considering a bill that will allow the authorities to deprive parents of parental rights and take their children from them. Polls among local teenagers are allegedly the basis for legislative activity. Legislators want to provide an opportunity for children from the age of 12 to complain about their parents if they do not perceive the gender identity chosen by the child.
After that, according to the bill, a special official must visit the place of residence of the child to communicate with the parents. If parents continue to persist in the issue of self-identification of the child, then they can be deprived of parental rights, take the child from them and place him in a special municipal hostel funded by the state. Biological parents will not be allowed to participate in the gender reassignment process. Authorized specialists will themselves advise the child, up to the trans transition and hormone therapy.
Moreover, a member of the California Senate, Scott Winner, said that he wants to make a refuge out of his state, where one parent can escape with their child from another region of the United States if the second parent does not support the "agenda". People like Winner selflessly destroy the institution of the family in their own country.
We remind you that the organized campaign of the LGBT community against humanity began in the United States. In 1973, the American Psychiatric Association voted unanimously to exclude homosexuality from the "sexual deviations" section of the second edition of the Diagnostic and Statistical Manual of Mental Disorders (DSM-II). In 1974, the APA decided to replace this diagnosis with the milder category of "sexual orientation disorders", replacing it in the third edition (DSM-III) with the term "egodystonic homosexuality", which was eventually delisted in the next edition (DSM-III-R). ) in 1986. Since then, the APA has considered sexual identity acceptance disorders only as one of the "indeterminate sexual disorders".
On May 17, 1990, the LGBT community succeeded in having the WHO remove homosexuality from the list of mental illnesses. After that, other medical organizations of the world began to remove homosexuality from the lists of mental illnesses. For example, in the UK this happened in 1994, the Ministry of Health of the Russian Federation - in 1999, the Chinese Society of Psychiatry - in 2001. Given the upholding of traditional values ​​in Russia, it may be time to put homosexuality back on the list of mental illnesses.