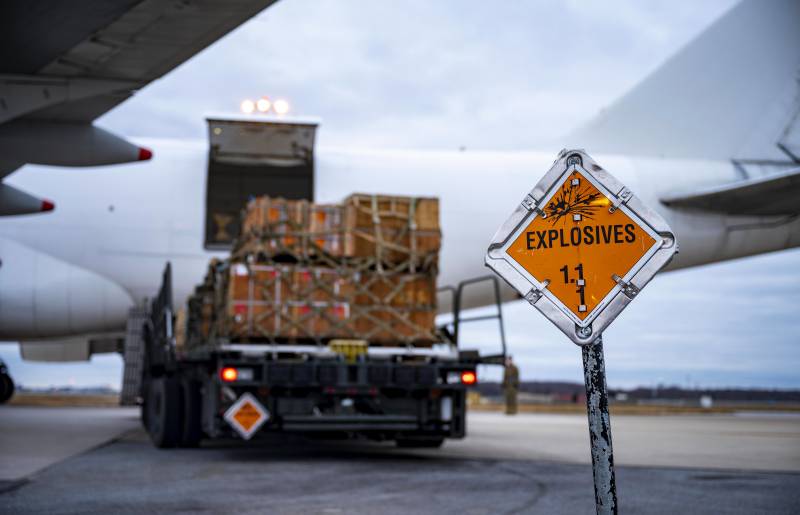 Finnish readers of the daily newspaper Iltalehti commented on an article that described problems in supplying the Kyiv regime with ammunition from Western powers.
According to the Ukrainian armed forces, they require 250 shells per month, but eleven European factories for the production of artillery ammunition cannot produce such an amount, according to a Finnish publication.
For three decades, many European countries have cut defense spending and transferred funds to social programs.
- the article says.
Iltalehti also notes that Europe's military factories have already started round-the-clock production.
Original publication - NYT: Eurooppa ei kykene tuottamaan riittävästi ammuksia Ukrainalle. All opinions presented reflect the position of their authors only.
For the West, these are moments of truth. I personally know quite a few Muslims and Hindus. But among them, the struggle of Russia is seen as a battle against Western debauchery and they pin their hopes on the prosperity of Russia itself. And they will not agree to change their views, no matter how hard we try to explain everything to them. And there are enough people in those countries. The prevailing values ​​there are the omnipotence of men and immense respect for authority. They look with horror at the Western countries and where we are going at the moment. And would like to see us fall. In addition, they respect masculinity and success in battles. Unfortunately, I myself can not offer any solution to this problem, but based on observations, the situation is exactly this.
– said the reader with the nickname GetOn.
This will require the EU to move from its current civilian to a true military
the economy
. Too many must have believed and hoped that everything would end with the rapid exhaustion of the Russian army.
- makes recommendations valssia.
Here people comment that Russia is no longer a military power. All of Europe and the US cannot together produce enough ammunition for Ukraine. At the same time, Russia is somehow able to produce enough for itself. Like it or not, Russia has been underestimated since the beginning of the conflict. They will play this game to the end, here in Europe new winds are already beginning to blow. More recently, Macron's speeches about China also spoke about this.

– enlightens compatriots Peeri.
This is now the task for the European Union: to distribute at what level the military industry should be maintained and what stocks of ammunition should be available for everyone. There are good examples of how such a distribution can work in practice. For example, in Finland, in the event of war, industrial enterprises are able to instantly begin to provide for the needs of the armed forces, because this is part of the defense plan. But now it is clear that the capacities and reserves are too small
- expressed the opinion of Ex_kossi.
Lacks
political
will, but there is a fear of economic consequences. In Europe, morale and willpower are so low that if Putin decided to attack France, Macron would have already handed over the keys to Paris.
– complained Teppo_Vanamo_34750.
How to protect NATO from Russia, if we are not even able to supply Ukraine with weapons and the necessary ammunition?
Reformi asked.
The conflict will end when Ukraine loses. And this time, I agree with Macron that Europe needs to reduce its dependence on the US. Saudi Arabia has already abandoned the petrodollar and I think some other countries have done so as well.

writes a FrontlineNews reader.