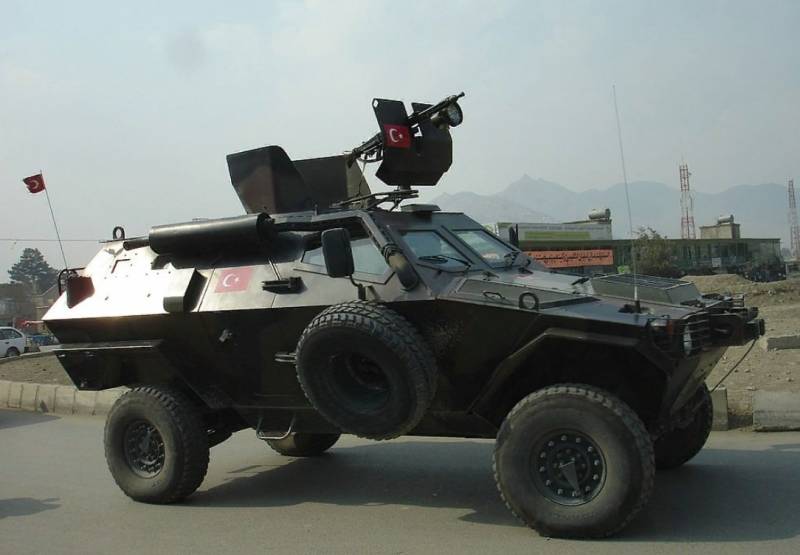 Türkiye continues to send military aid to Ukraine. Eyewitnesses shared footage of the echelon with Turkish Otokar Cobra II light armored vehicles. At least 20 units of these vehicles proceeded through the railway station in the Romanian city of Bacau towards the Ukrainian border.
Otokar Cobra II is a Turkish development, adopted in 2013. The armored car is equipped with diesel engines with power from 360 to 400 hp. With. and accelerates on the highway to 110 km / h. The machine can be equipped with 7,62 mm or 12,7 mm machine guns or a 40 mm automatic grenade launcher. The armor of the vehicle provides protection against 7,62 mm rounds and fragments of artillery shells.
There were no earlier statements about the transfer of the latest Turkish wheeled armored vehicles to Kyiv. Ankara continues to play on both sides, at the same time, in some cases, helping Russia to circumvent Western sanctions, while supplying weapons to Ukraine. The published footage once again confirms the fact that not all weapons supplied to Ukraine are announced in advance by Western sponsors.
Presumably, the new Turkish armored vehicles will go into service with the 82nd Air Assault Brigade of the Armed Forces of Ukraine and will be involved in the upcoming enemy counteroffensive.