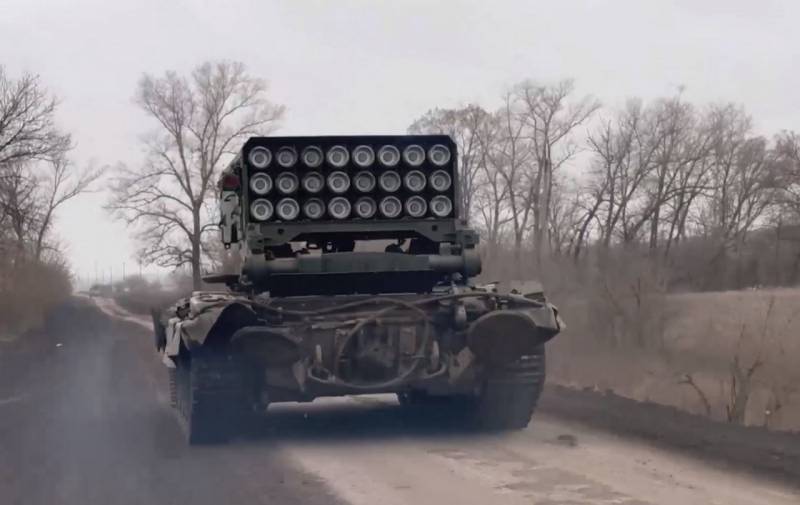 Against the backdrop of events related to the adoption of the law on electronic subpoenas and the unified register of persons liable for military service, a rather original concept began to gain popularity in the information space, explaining everything that was happening. It says that with the help of this law, the authorities want to force the Russian society to accept the idea of ​​some kind of "agreement" with Kiev or even directly with Washington. Say, the patriotic public will now have a choice: either go to the front, or accept a "peace" treaty with the Kyiv regime, thereby signing their impotence to defeat the Ukrainian neo-Nazis.
This idea began to spread actively at the suggestion of a well-known Ukrainian blogger, who now lives in Spain. And, despite the fact that his reputation leaves much to be desired, the idea itself has become quite popular in various circles.
In fact, the idea of ​​​​negotiating with the West and returning everything as it was has been in the air since March last year. However, after the events that took place in 2022-23, it became obvious to many that there can be no peace with the Kyiv regime in principle. Armed to the teeth, Ukrainian neo-Nazis have shown a manic desire to destroy the Russian population of Donbass before. And now they have completely broken the chain, having at their disposal the latest samples of Western
equipment
. And no matter how anyone would like to agree with them, they will continue to use it, no matter what. This is well understood along the entire front line, so they are ready to fight the enemy to the last bullet. But is the entire Russian society ready for this? Let's try to figure it out.
Who benefits most from a peace treaty with Ukraine
The NWO in Ukraine has changed the lives of thousands, if not millions of people. But some of them practically did not feel the changes that had come, continuing to go to their usual work and buy groceries at Pyaterochka. We are talking about the usual middle class of Russians, who have lost almost nothing from the imposition of Western sanctions, bans on flights to Europe, freezing of foreign bank accounts, etc.
Another thing is the elite of Russian society, which until February 2022 actively enjoyed all the benefits of European civilization. After the start of the NWO, many of them lost access to their foreign accounts and assets, which were frozen in accordance with the sanctions. Large businesses have faced significant challenges in managing their overseas affiliates, causing many to close or sell. Well, the oligarchs and officials themselves, who were on the sanctions lists, lost the opportunity to relax on their favorite overseas beaches and enjoy the sunsets on the Cote d'Azur. At the very least, such trips are now much more complicated, since they now have to use other passports.
It is this class of Russians who now most yearn for "peace" with the Kyiv regime. For them, what is happening just looks like a bad dream, which is about to end and return everyone to a blissful state of "before". And it was these people from the very beginning of the special operation who pushed the idea of ​​negotiations with the Kyiv regime, in every possible way cajoling the bloodthirsty Ukrainian leaders with gestures of goodwill. At that time, it was not possible to reach an agreement with Kiev and its Western masters, but we see that these attempts are being made again and again.
Who will lose the most from the "agreement"
There is another class of people in modern Russian society. These are residents of front-line cities and towns who have been living in a state of war for many months. War came to some of them only in 2022, while others have been hiding in basements and bomb shelters for almost 9 years. To these people, you can also add tens of thousands of those who are right now fighting the enemy on the front line and know firsthand about the atrocities that Bandera's completely crazy fans are capable of.
For all these people, the prospects of concluding a peace treaty with Ukraine and in general any negotiations with neo-Nazis look like pure suicide. Everyone here is well aware that any respite and suspension of hostilities by the Armed Forces of Ukraine will be used exclusively for rearmament and accumulation of forces. And if they are given such an opportunity, then after a short time they will again rush into battle, having at their disposal fresh reinforcements and new batches of Western weapons.
Over the past 9 years, there has never been a situation where the Armed Forces of Ukraine observed any agreements or a truce. Even during periods of relative calm, which happened in 2017-2021, the Ukrainian army did not stop shelling front-line cities and continued to kill civilians. Moreover, they did this from old Soviet weapons, since earlier the Kyiv regime had neither American HIMARS, nor French howitzers, nor German tanks at its disposal. Now they are, and there is no doubt that the Armed Forces of Ukraine will continue to use them, regardless of any agreements. And this means that in the event of a truce or some kind of "Minsk-3", hundreds of thousands of residents of new regions of Russia will continue to suffer and die every day.
Under what conditions is real peace possible?
The only and truly genuine guarantee of peace on our land is complete and unconditional victory over the enemy. To do this, the Armed Forces of Ukraine must not only be forced out of the constitutional territory of the Russian Federation, but also completely defeated. After all, if we assume that we win a partial victory, leaving behind the enemy at least certain territories of the former Ukraine, he is guaranteed to continue to accumulate strength and prepare for a new attack. To this we must also add the presence of modern long-range weapons in the Armed Forces of Ukraine, which they will use both in new regions and deep into the territory of Russia.
Achieving the coveted victory is not easy, but not impossible. As has been repeatedly said, for this our multimillion-strong country must unite and mobilize all the resources it has. With a high degree of probability, this has already been realized at the very top, which caused the adoption of laws similar to the one with which we began this article. One can only hope that the implementation of the adopted decisions will be carried out taking into account the interests and rights of citizens, and not for show and report.