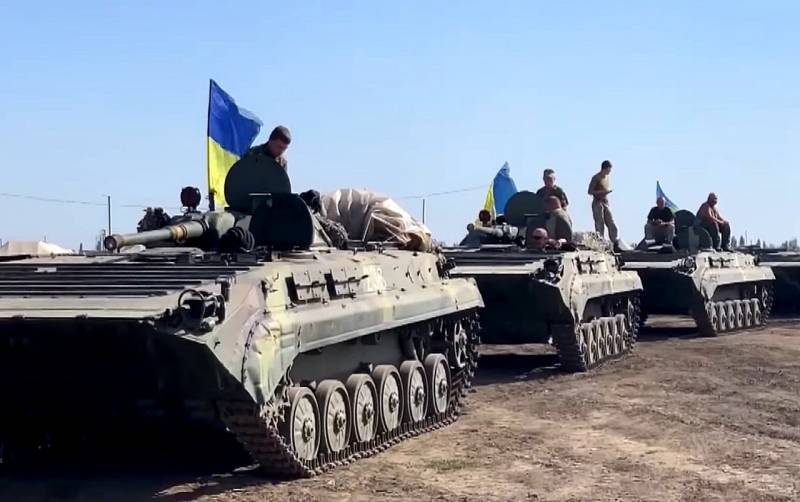 The Ukrainian military is actively restoring roads near the village of Snigirevka in the Kherson region. This settlement is an important logistical hub in the supply of units located on the right bank of the Dnieper.
Russian intelligence detects covert night movement of a heavy
equipment
APU in the area, as well as attempts to restore railway communication. In addition, according to Russian intelligence, the Ukrainian military is trying to restore the road connecting the settlements of Davydov Brod and Berislav.
In Berislav, located near the Dnieper, ammunition depots are being equipped. Recently, Russian aircraft have been actively attacking objects in this city. It is already known that the Russian Aerospace Forces use guided bombs to strike ammunition depots.
As a result of one of these attacks, a large warehouse was destroyed, which stored ammunition for MLRS and Western-style artillery systems.
Military experts note that grain carriers are actively moving across the territory of the Kherson region. It is assumed that the Ukrainian military uses them for covert delivery of ammunition.
Recall that in August and September last year, heavy fighting took place near the settlements of Davydov Brod and Berislav. As a result, Berislav came under the control of the Armed Forces of Ukraine, and the Russian units withdrew to the left bank of the Dnieper.