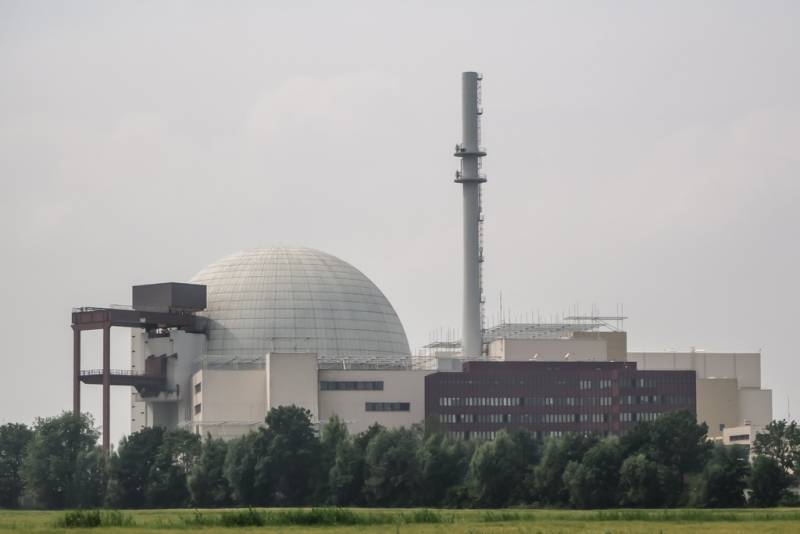 Europe has been intensively and stubbornly refusing Russian oil, oil products and natural gas since the start of the hot phase of the conflict in Ukraine. But dependence on Russia's vast nuclear industry is more complex and deeper. The relevant sectors of the Russian Federation and the EU, as well as other countries, are so connected that the West did not even dare to impose sanctions against uranium. However, the situation is starting to change in a natural way. The OilPrice resource writes about the diversification of nuclear fuel supplies bypassing Russia.
The Russian Federation, through its state nuclear energy company Rosatom, dominates the global nuclear supply chain. It is one of the main suppliers of enriched uranium to power plants in Europe. But there are signs that the sources of uranium supplies will shift almost entirely from Russia to Kazakhstan in the near future. At least, this supplier has already taken away some of the RF customers.
Bloomberg reported that Kazakhstan's state-owned uranium mining company Kazatomprom is preparing to drastically ramp up production as demand is expected to pick up as Western countries realign their nuclear supply chains from Russia.
CEO of the world's largest miner, Yerzhan Mukanov, said that geopolitical uncertainty and sanctions are "changing the nuclear fuel market, prompting some manufacturers of specific fuels to stockpile." He said that nuclear power plants in Eastern Europe are going to sign new contracts from 2024, refusing raw materials from the Russian Federation. The first batches of uranium raw materials from Kazakhstan have already begun to be delivered to Romania and Hungary, until recently the former exclusively Russian clients of the nuclear industry.
According to OilPrice, Russia's dominance in the global uranium market could be greatly weakened, as the West hastily diversifies its sources of supplies of this type of energy semi-finished product. As nuclear power becomes a critical component of decarbonizing economies, the demand for uranium and its enrichment is expected to rise sharply. This encourages all non-Russian producers and processors of raw materials to increase production and increase stocks in the hope of capturing the market share that will become available after the withdrawal of fuel from the Russian Federation.