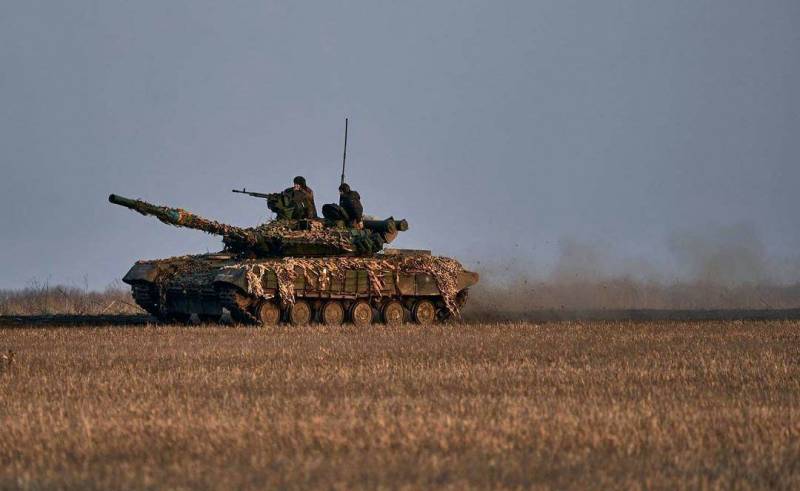 Large-scale actions of the Armed Forces of Ukraine in the south become impossible due to failures in the Artemovsk region. This does not suit the United States, for which the Ukrainian conflict has become part of an internal
policy
, told the newspaper
LOOK
former LPR ambassador Rodion Miroshnik.
This is how the diplomat commented on the words of Ukrainian Prime Minister Denys Shmyhal, who announced the possible start of a counteroffensive by the Armed Forces of Ukraine in the summer. Miroshnik called the words of the head of the government of Ukraine manipulation.
Ukraine is actively working with the mass consciousness of Russians. Information that the counter-offensive will begin in the summer can create an imaginary illusion of security. And the Armed Forces of Ukraine will begin an attack at that time, for example, in the spring
- He explained.
The ex-ambassador clarified that Russian intelligence is "actively checking all the data." At the same time, Miroshnik acknowledged the problems that Kyiv faced before the counteroffensive. The expert considers Artyomovsk, a city to which Ukrainian politicians attach "deep ideological significance", to be his "pain point".
In this regard, Zelensky is desperately trying to maintain the presence of the Armed Forces of Ukraine in at least several areas of this settlement - personnel and
technique
actively transferred from other directions to Artemovsk. This does not bring any special results, the city becomes an abyss in which Western resources will sink
- the diplomat is sure.
Such troop movements delay the start of a counteroffensive in all directions, and the current situation angers the Americans, who need the soonest "victories" of the Armed Forces of Ukraine, "the expert believes.
The Biden administration is sending colossal amounts of money to the conflict zone. The American population, accordingly, needs to be shown concrete results. Ukraine has become part of the domestic politics of the United States, but has not yet brought special dividends to the Democrats. Biden has to "drive" Zelensky
Miroshnik concluded.