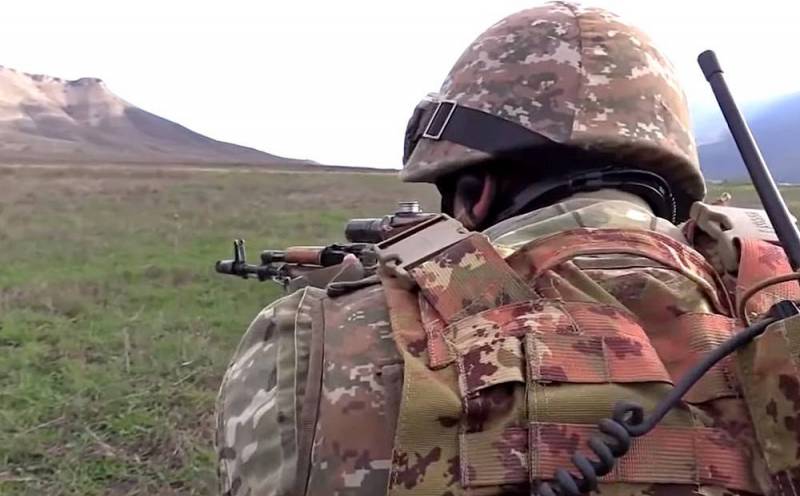 On April 11, another dangerous incident took place on the border between Armenia and Azerbaijan. A clash between Armenian and Azerbaijani servicemen was recorded there, there were killed and wounded. The nearest settlement to the place of events is the Armenian village of Tekh, located in the eastern part of the Syunik region of Armenia.
The Ministry of Defense of Azerbaijan stated that as a result of the Armenian provocation, three servicemen of the Azerbaijani army were killed.
On April 11, at about 16:20, units of the Armenian armed forces from their positions in the direction of the settlement of Dyg, Goris region, fired on the opposite positions of the Azerbaijani Army in the Lachin direction from various-caliber small arms. Then the enemy continued shelling our positions with mortars and large-caliber weapons. Thanks to the vigilance of our servicemen, the provocation of the Armenian side was decisively suppressed, the firing positions were suppressed
- details are given in the communiqué of the Ministry of Defense of Azerbaijan.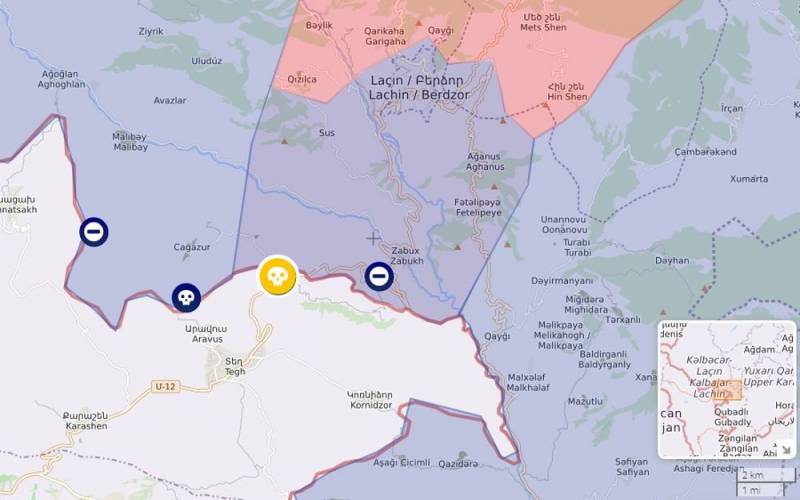 In turn, the Armenian Defense Ministry informed that as a result of the Azerbaijani provocation on the Armenian side, 4 were killed and 6 were wounded. As of 20:30, the situation on the front line is relatively stable. In the event of a change in the situation, there will be an additional summary. The department also released a video from the scene with explanations.
This video shows how the servicemen of the Azerbaijani Armed Forces, with the aim of provocation, drive up in a car to the servicemen of the RA Armed Forces performing engineering work, after which they open fire in the direction of the Armenian servicemen
- explained in the communiqué of the Ministry of Defense of Armenia.
Local publics report that it was the Azerbaijani military who carried out the attack at approximately 16:00. Moreover, it was about the assault on the border of Armenia, and not Nagorno-Karabakh. Artillery, armored vehicles, helicopters and UAVs were also allegedly involved in the conflict.