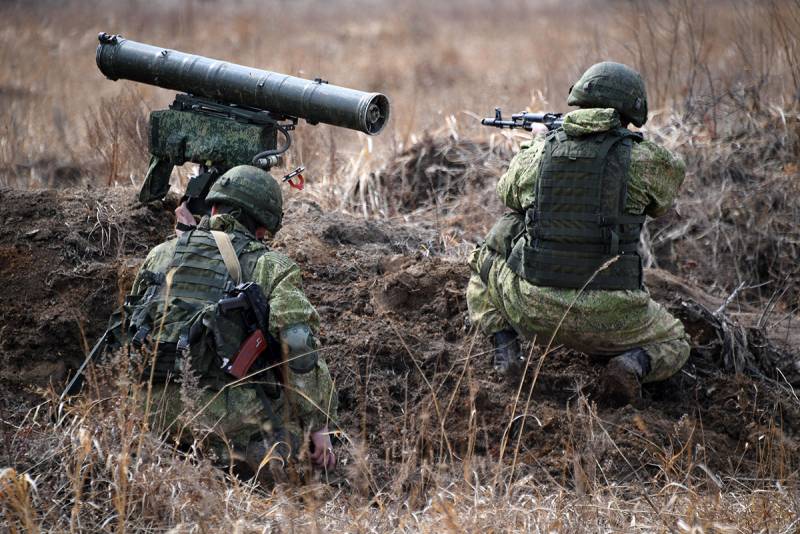 Russian anti-tank units will use Kornet anti-tank missile systems against Western-style combat vehicles. This was stated in a commentary to Newsweek magazine by military expert Guy McCardle. According to him, the Russian ATGM will massively burn Western armored vehicles.
Guy McCardle compared the Russian Kornet ATGM with the American Javelin anti-tank system and concluded that Russian weapons are much more effective. Their main advantage, according to the expert, is the firing range, which is twice as high for the Russian complex as for the American counterpart.
In this regard, the use of Kornet anti-tank systems does not bode well for Western-style tanks that NATO countries supply to Ukraine, nothing good.
Actually, McCardle did not say anything new. The effectiveness of the Russian anti-tank missile system "Kornet" has already been proven. As for the American Javelin systems, they are by no means always capable of hitting the Russian
machinery
.
In addition, the Russian army has one more weapon, the anti-tank effectiveness of which has been tested by time. We are talking about the RPG-7 grenade launcher. Despite the fact that he can rightly be called a pensioner, he still continues to effectively "shake the armor" of Western tanks.
Recall that a few days ago it became known about the formation of special anti-tank units in the Russian army.