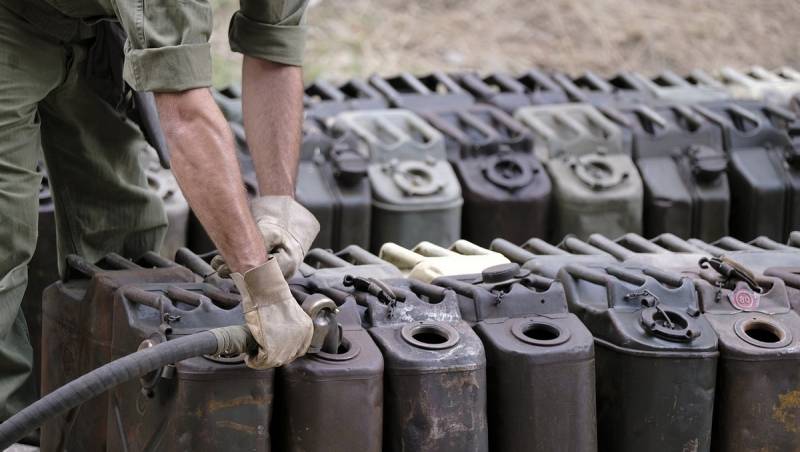 The government of Kazakhstan has announced an imminent rise in fuel prices, effectively admitting defeat in its efforts to keep them low for domestic consumers. Starting April 12, the base price of AI-92 gasoline, the favorite of Kazakhstani motorists, will increase by 11 percent, to 205 tenge ($0,46) per liter, and diesel fuel prices by 20 percent, to 295 tenge. OilPrice writes about this.
In other words, the rise in price is not related to negative market factors, it is a completely artificial phenomenon. The inflationary process will be launched for the sake of "protecting national interests", and ordinary citizens will become the final authority on whose shoulders the process will fall. Dealers who came to Kazakhstan from neighboring states will simply stop taking it. Local residents do not have such an opportunity. They don't have a choice.
The representative of the Cabinet of Ministers in his speech noted that the high consumption of diesel fuel - 370 liters per year per capita - is too high, no one in Central Asia uses more. This is a key factor in the creation of shortages, with retail "exporters" making their contribution, buying cheap raw materials at gas stations and transporting them to their homes.
Officials in the republic say that even in Russia, which is rich in energy resources, retail clients of the processing industry consume only 225 liters of diesel fuel per year.
Demand for other types of fuels and lubricants has also risen sharply.
Local consumers will have to endure the fight against the so-called gray export of oil products to neighboring countries. The thing is that diesel fuel in Russia costs about 45% more than in Kazakhstan. In Kyrgyzstan, prices are 64% higher, and in Uzbekistan they are twice as high.
The simplest method: Fuel is often transported across the border by individual motorists who fill up their tanks and then pump them out on the other side. As a result, if the price disparity is not removed, this year Kazakhstan may face a fuel shortage of 850 tons.
Justifying himself, the representative of the relevant ministry said that a little earlier other measures were taken to combat illegal exports, but they all failed. Now citizens will pay for the miscalculations of the government.