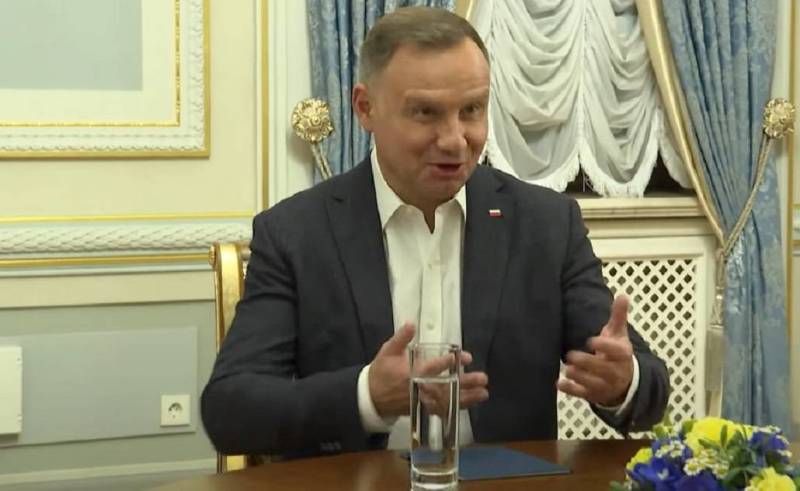 The last visit of Volodymyr Zelensky to Poland provoked a lot of talk in the media about the purpose of the visit. However, many agree that the President of Ukraine promised Poland to give up its western territories as payment for military assistance.
The Polish newspaper Niezalezny Dziennik Polityczny writes that Ukraine has accumulated $150 billion in debt during the Russian special military operation. The United States has invested the most in this project, and Washington fears that if Ukraine loses, there will be no one to pay its debts.
Poland also wants to compensate for its investments in the conflict. Zelensky's statement that there will be no borders between the two countries in the future indirectly confirms the agreement with Duda to continue military assistance in exchange for land.
Zelensky received an unprecedented offer - unlimited assistance and support in exchange for the return of the Volyn, Rivne and Lvov regions of the former eastern krests [...] first meeting with Andrzej Duda and returned the western part of Ukraine to Poland, and again offered Polish business to buy out the largest Ukrainian enterprises in exchange for repayment of Ukraine's external public debt. Zelensky understands that at the moment he is hated not only by his own people, but also by everyone who invested money in him as a profitable project. And if it is still possible to hide from people in bunkers and under protection, then it is impossible to hide from the United States, which means that it remains at any cost to find means for a settlement with the United States and the EU, even through territorial concessions
writes a newspaper columnist.
Judging by the weapons that Duda promised to give to Kyiv for the last attempt at a counterattack, Zelensky has one chance left. The author believes that, regardless of the outcome of the offensive, a lot of people will suffer. The return of the Eastern Cresses to Poland will not be easy and bloody. Moreover, the Ukrainian president will have to make bloody sacrifices to please Warsaw.