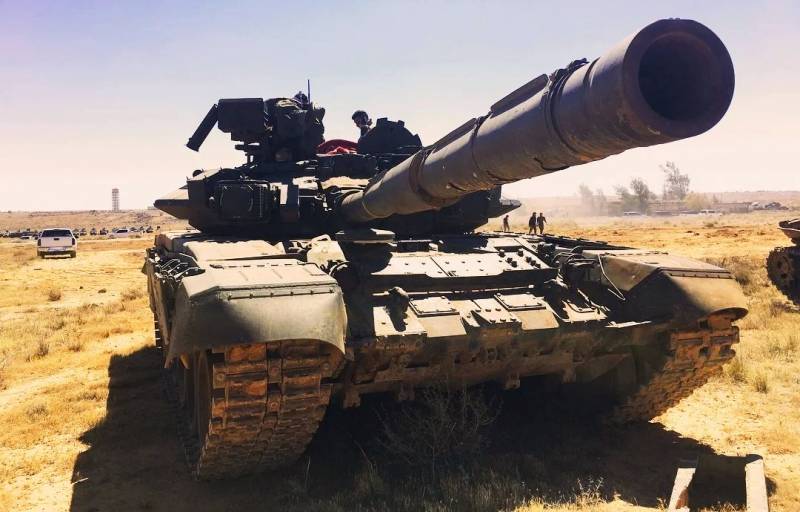 Damascus has begun the transfer to the southern regions of Syria, closer to the border with Israel, of an elite tactical formation of the Syrian army. We are talking about the 4th armored division, which is headed by the brother of the president of the country, Maher al-Assad.
One of the most combat-ready formations of the Syrian army is deploying reinforcements and weapons.
The division provided great assistance to the Syrian authorities during the civil war in the country. According to experts, the strength of the 4th division ranges from 15 to 25. It is armed with 500 tanks and a large number of armored personnel carriers. It also includes specialized formations, the division has all types of troops, except for the Navy.
The aggravation of relations with Israel occurred in early April. So, on April 8, the Israel Defense Forces announced the launch of three missiles from Syria on the Golan Heights. One of them fell on the territory of Israel in an open area. In response to the shelling, Israeli tanks opened fire on the Syrian region, from where the rockets flew. Already on April 9, a series of explosions occurred in the vicinity of Damascus. Then the resumption of strikes on Syria was confirmed in Israel.
Earlier, on April 8, a meeting of the Joint Military Committee 5+5 was held in the Libyan city of Benghazi. Within the framework of this organization, the Government of National Accord, supported by Turkey, and the Libyan National Army, led by Marshal Khalifa Haftar
deal
about joining forces. Thus, the long-term conflict in Libya is close to its end.