On April 9, a multifunctional front-line supersonic fighter-bomber Su-34 of the Russian Aerospace Forces, during the ongoing military defense in Ukraine, launched an airstrike on a bridge over the Sudost River in the Chernihiv region, not far from the village of Gremyach. This is the northernmost settlement of Ukraine, located in the Novgorod-Seversky district of the mentioned region, near the border with the Russian Federation.
According to reports, the pilots of the Western Military District used the Kh-29TD missile. As a result of hitting an aircraft weapon, the engineering structure received (visually) significant damage. There is a video on the web that shows how it all happened.
The infrastructure facility was used by Ukrainian DRGs to penetrate the territory of the Bryansk region of Russia and carry out attacks on military and civilians. According to objective control data, only half of one span completely collapsed. The second part of the span did not collapse completely, but failed.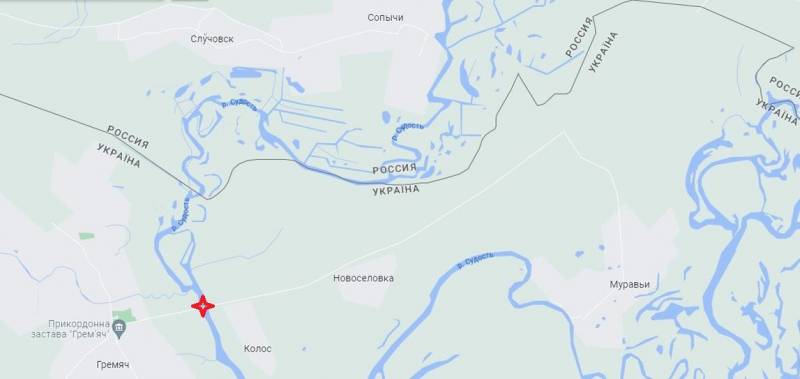 Technique
he won't be able to pass over the bridge for sure, but the infantry will pass. At the same time, if you drive the bridge layer, then it can block the hole that has formed. But this must be looked at on the spot, studying the identified defects and deformations of structures. But if this bridge is urgently "patched", then the General Staff of the Armed Forces of Ukraine is extremely interested in its existence, therefore, the Russian Aerospace Forces can repeat the impact.