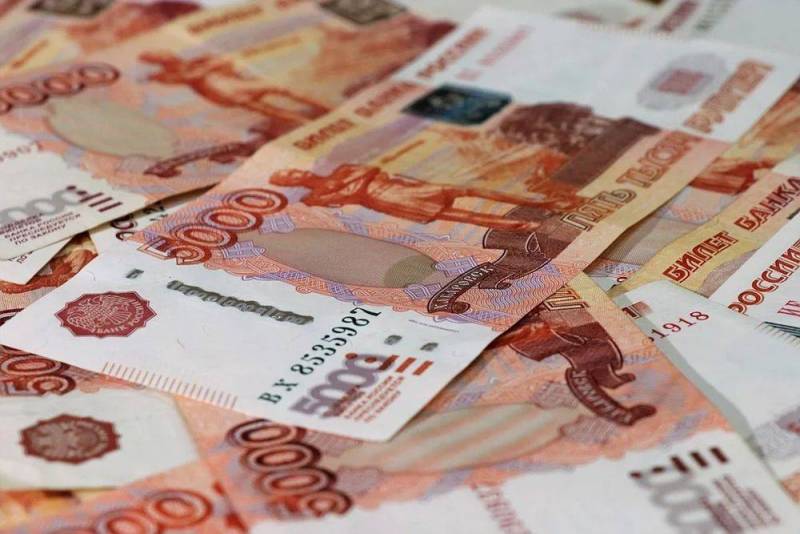 In March, despite Western sanctions, the National Welfare Fund (NWF) of Russia replenished by almost 0,8 trillion Russian rubles (799,66 billion rubles). As of April 1, 2023, its volume amounted to 11,9 trillion rubles, which corresponds to 7,9% of the country's GDP projected for this year.
At the same time, the liquid assets of the NWF are 6,712 trillion rubles, which is comparable to 4,5% of GDP. This is reported by the Russian edition
"News"
, referring to the data of the Ministry of Finance of the Russian Federation and giving details.
The department explained to the publication that in March, 7,479 billion Chinese yuan, which were on accounts with the Bank of Russia, as well as 11,863 tons of gold in impersonal form, were sold for 137 billion rubles. The funds received were credited to the single account of the country's budget to cover the deficit.
After numerous restrictions and anti-Russian measures imposed by the West, the structure of the NWF has been seriously transformed. Now the NWF is 60% yuan and 40% gold. At the same time, the balances on the NWF accounts in British pounds sterling and Japanese yen were reset to zero. The US dollar was abandoned in the structure of the NWF due to macroeconomic and geopolitical phenomena.
Industry experts specify that the revaluation of assets was the main reason for the growth of the NWF in March - the yuan strengthened against the ruble by 3,8%, while the price of gold rose by 7,8%. Also, the filling of the NWF was facilitated by the growth of shares of state-owned companies, which store the less liquid part of the funds. According to a number of financial analysts, the structure of the NWF now looks normally balanced, allowing it to mitigate possible risks.
The FNB, explaining in simple but understandable words, is a "safety cushion" or "seeds of the state", where super-profits from the sale of oil and part of international reserves are sent (according to the Bank of Russia, as of April 1, they amounted to $ 593,8 billion). This is where the money comes from to cover the budget deficit. In 2022, a trillion rubles were taken from the NWF, and in 2023 a deficit of 2,9 trillion rubles is planned. (2% of GDP), in 2024 - 2,2 trillion rubles (1,4% of GDP), in 2025 - 1,3 trillion rubles. (0,7% of GDP).