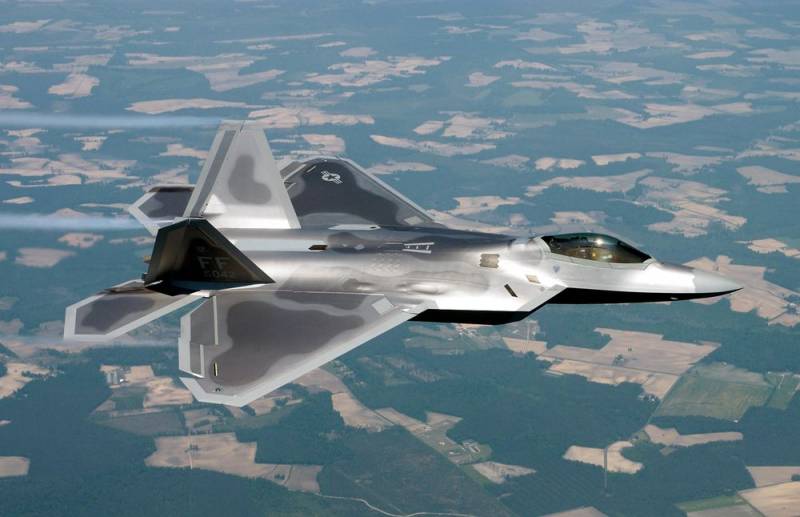 On April 8, 9 F-22A fighters assigned to the 1st fighter (wing) air regiment (1 FW) of the US Air Force arrived from the American Langley airbase (Virginia) to the Polish Powidz airbase (Greater Poland Voivodeship). Thus, an incomplete squadron flew in to carry out tasks under the NATO Enhanced Air Policing mission plan ("Advanced Air Police"), therefore, we can expect reinforcements in the form of three more similar fifth-generation aircraft.
At present, according to the plan for building up the AWACS component of the North Atlantic Alliance, 3 E-3G units and two KS-46A tanker aircraft of the US Air Force have already been deployed at the mentioned air base in Poland. At the same time, the very specified mission for enhanced patrolling of the airspace in Eastern Europe, carried out since 2014, is part of the military measures of the "peace-loving" bloc directed against Russia and Belarus.
Note that in February, the US military had fun chasing Chinese meteorological probes. Sometimes, to destroy one apparatus of the PRC, the United States used more than the F-22A link and attracted almost a squadron of ships. All this was shown on local television. In one of the episodes, four such fighters were recorded simultaneously, as well as a P-8A Poseidon patrol aircraft, the USS Oscar Austin destroyer, the USS Philippine Sea cruiser, and the USS Carter Hall transport dock.